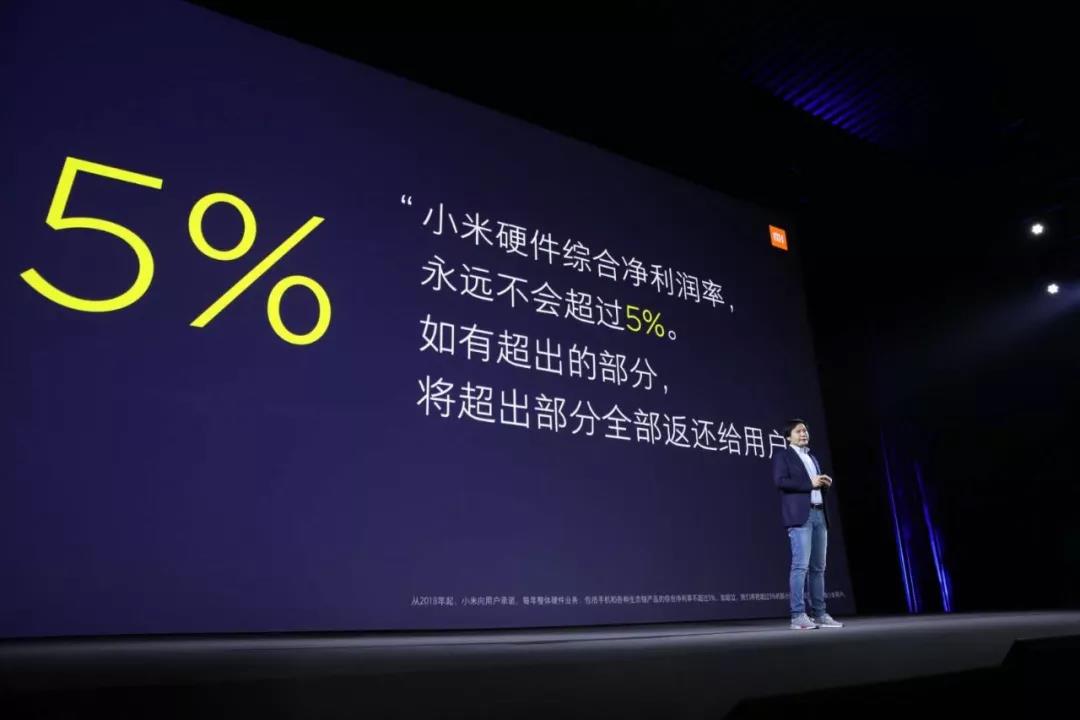 Chinese electronics giant Xiaomi Inc. has made an unusual promise that it will limit its net profit margin to 5% for its hardware business, including smartphones, IoT and lifestyle products. The news is significant given Xiaomi is reportedly gearing up for an IPO that some say could value the company up to US$100 billion.
"Starting today, we officially promise our users that our hardware business, including smartphones, IoT and lifestyle products will have an overall after tax net profit margin that will not exceed 5% per year," said Lei Jun, founder and CEO of Xiaomi, at the launch of the company's Mi6X smartphone in Wuhan Wednesday. "If the margin crosses 5%, then we will find a way to return the excess above 5% to our users."
He added, "We need to ensure that we keep within the 5% limit on hardware net profit ratio while maintaining competitiveness at the same time."
Some industry watchers have speculated that Xiaomi's promise is an attempt to create low margin expectations ahead of its initial public offering. So, if the company later reports higher profit margins, its share prices would soar and market capitalization grow.
Net profit margins for Xiaomi's competitors Samsung Electronics Co Ltd and Apple Inc. are much higher, standing at 17.6% and 21.09% respectively, according to their latest financial reports.
Put it in dollar term, Xiaomi made US$2 per phone in the third quarter of last year, while its Chinese competitors Vivo, Oppo and Huawei enjoyed a per unit profit of US$13, US$14, and US$15, and high-end smartphone makers Samsung and Apple had a unit profit of US$31 and US$151, according to a Counterpoint Research report on global handset profits.
Apple and Samsung captured 59.8% and 25.9% of the total profits generated in mobile handset market in that period.
But the low-margin strategy seems to be working for Xiaomi in India. In the fourth quarter last year,  Xiaomi surpassed Samsung as the top seller of smartphones in India for the first time. During the period, Xiaomi shipped close to 8.2 million units in India, up 170% year-on-year, and controlled 27% market share of the smartphone market in the country.