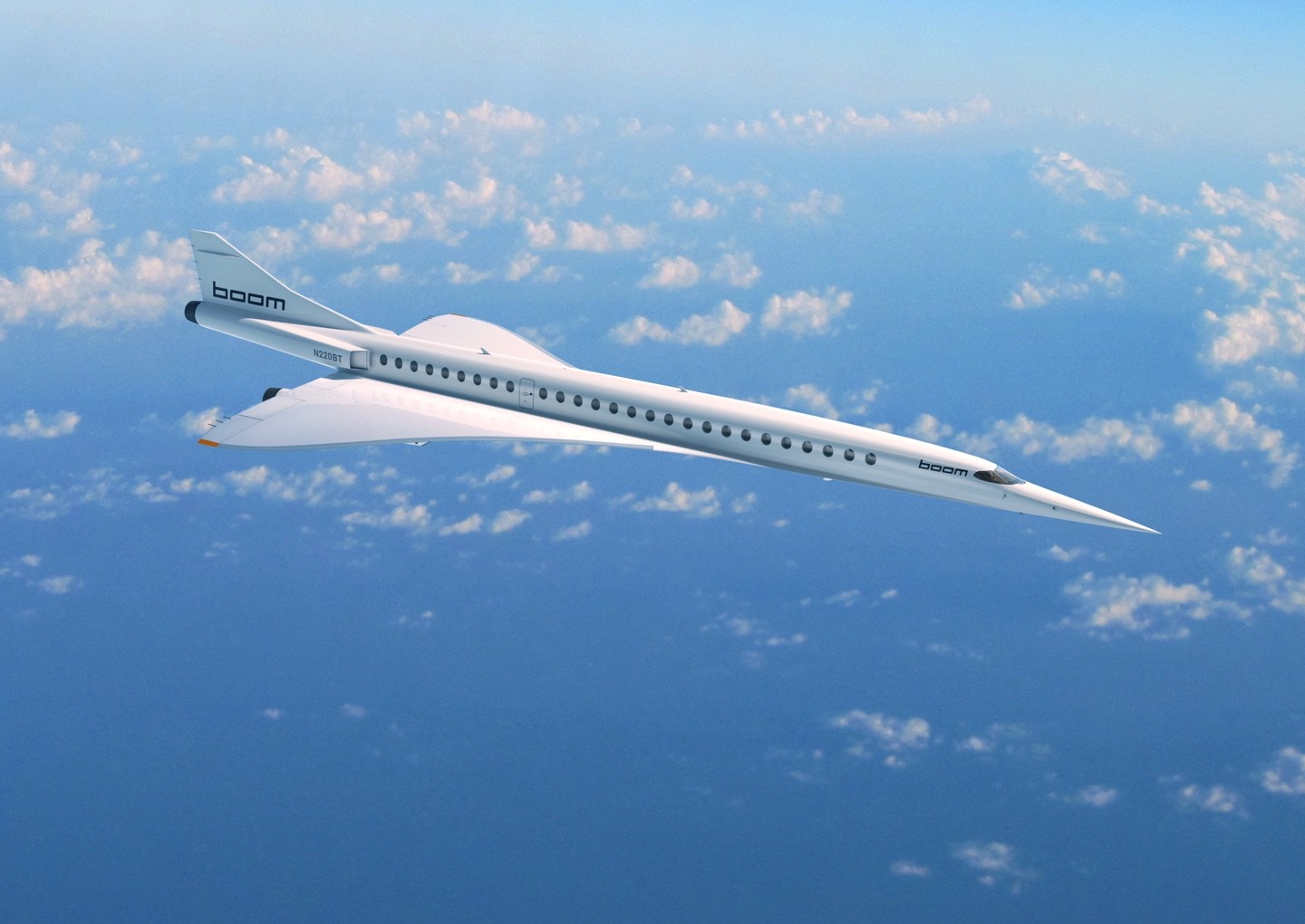 Chinese online travel service provider Ctrip.com International (NASDAQ: CTRP) says it wants to bring supersonic air travel to China.
This week, it announced a strategic investment in Boom Supersonic, a Colorado-based firm that is vying to be the first company to bring to market a supersonic airliner since the British-French built Concord.  The amount of funding being provided was not disclosed.
Boom's plan is to build a supersonic airliner capable of carrying 55 passengers at Mach 2.2 (2,335 km/hour or 1,451 miles/hour), at the same cost as a business-class fare. It predicted that flying time between Shanghai and Los Angeles could be cut in half from 12 to 6 hours.
The plane, if its gets of the ground, is estimated to enter service in the mid-2020s. Other strategic partners include Japan Airlines, which Boom says has pre-ordered 20 Boom aircraft, and Virgin Group.
"As a leading innovator in the commercial aviation industry, Boom will be positioned to provide exciting premium global flight options for Ctrip users and Ctrip is making a strategic investment in the next generation of travel," said James Liang, Co-founder and Executive Chairman of Ctrip. "In addition, Ctrip's unrivaled expertise in the business-travel market will help Boom to further deepen its relationships with Chinese airlines."
The deal marks another move by the NASDAQ-listed Ctrip to expand internationally. In November, the 8-year-old company acquired Trip.com, a Silicon Valley-based travel planning and local discovery app and website. No financial details were disclosed. A year earlier, the company acquired Skyscanner Holdings Ltd., a U.K.-based global air tickets search site, for approximately £1.4 billion (US$1.74 billion).
The company is also expanding into ride hailing. Earlier this month the company said it had obtained a ride hailing licensea ride hailing license from Tianjin Municipal Transportation Commission to operate ride hailing business nationwide.
Founded in 2010, Trip.com was formerly known as Gogobot.com. It offers personalized recommendations for where to stay, eat and play in more than 60,000 destinations. So far, it has a total of 60 million customers, the company says. It has raised US$39 million in total funding from three rounds. Its investors include Expedia, Battery Ventures, Redpoint Ventures and Google chairman Eric Schmidt's Innovation Endeavors.