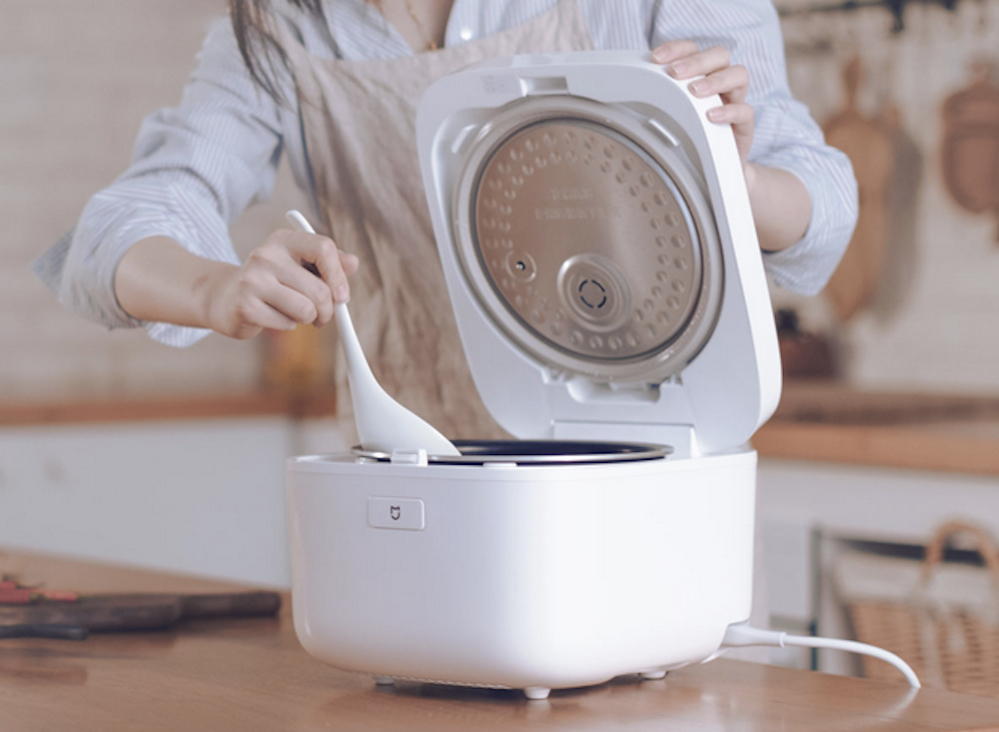 Xiaomi-backed Chunmi Electronics Technology Co., Ltd., a rice cooker and kitchen appliance maker, has completed a series C round of financing led by Guangkong Zhongying Capital. No financial details have not been disclosed.
Guangkong Zhongying Capital is an investment fund jointly established by China Everbright Holdings and Focus Media Holdings in 2016 to invest in China's New Economy companies. Chinese VC firm Star VC also participated in the round.
Established in 2013, Chunmi is a rice cooker and kitchen appliance maker that aims to bring to Chinese consumers high-quality products with ultra low prices.
Such philosophy is behind Chinese smartphone maker Xiaomi Inc, which is planning an initial public offering in Hong Kong currently seeking to raise around US$10 billion.
All of Xiaomi-backed smart device and appliance companies follow the same ideology. These companies all use the word "Mi", which means rice in Chinese, in their company names. Previously, Zimi, a mobile phone power bank maker, Huami, a sport wristband maker, Zhimi, an air purifier maker, have all raised venture funding.
The Shanghai-based Chunmi recorded shipments of over 170,000 kitchen appliance units in 2016 and recorded revenues of RMB100 million that year. In 2017, its sales volume more than tripled to 607,000, according to the company.
The size of the Chinese small home appliance market in 2017 was estimated to be RMB218 billion. The market is expected to grow at nearly 10% in 2018, according to a report from market research firm GfK China.
"Under the theme of consumer upgrade, it is difficult to see substantial increase in the demand for traditional home appliances. However, improved and enjoyable small home appliances are becoming the core trend of the home appliance industry, and China's small home appliance industry is on a fast rising path," said by Hua Yang, founder of Chunmi, in a statement.
In 2014, Xiaomi invested in Chunmi for an undisclosed amount. Afterward, Chunmi became the official supplier of kitchen appliances across Xiaomi's online platforms and offline stores.
In 2016, Chunmi raised tens of millions of U.S. dollars in a series B round from GGV Capital and Shangshi Fund. It received tens of millions of RMB in a series A round in 2015 from Xiaomi.
The company said it will use the latest proceeds to manage its inventory, expand market share and develop core products.