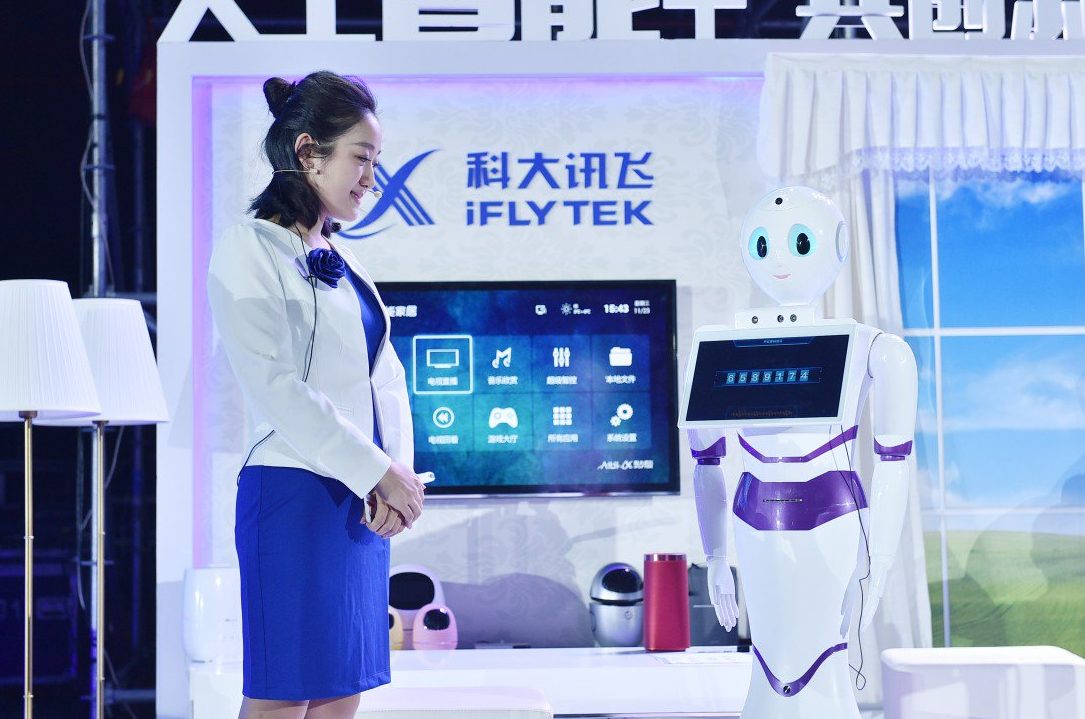 Chinese artificial intelligence company iFlytek Co Ltd., best known for its voice-recognition technology, plans to raise up to RMB3.6 billion (US$567 million) through private placement to expand its artificial intelligent investments, according to its security filing.
The proceeds of the fund will be used for the development of the new generation of cognitive technology, AI speech open platform, smart robots, sales and service upgrade, as well as improving liquidity, the company said.
The biggest investment of RMB1.18 billion (US$186 million) will go to the development of a smart speech open platform . The project will take three years to complete. It is expected the generate revenue of RMB3.09 billion (US$487 million) and net profit of RMB532 million (US$83.8 million) per year once completed.
About RMB550 million (US$86.65 million) will be invested in new generation cognitive technology. The firm will spend three years to construct research centers and data centers for cognitive intelligence, speech, image and video, deep learning and AI. It will also establish more research centers in Suzhou, Shanghai and Guangzhou.
The firm has been expanding its R&D team by adding AI talent. Earlier this month, iFlytek hired Li Shipeng, former Microsoft partner and founding member of Microsoft Research Asia to head its AI research and development.
Last month, Ma Guilin, expert in acoustics and audiology and former research scientist at GN ReSound, joined iFlytek's Suzhou AI Lab. Last year, iFlytek hired Tao Xiangdong, former chief solutions architect and principal scientist at Philips to lead its health unit.