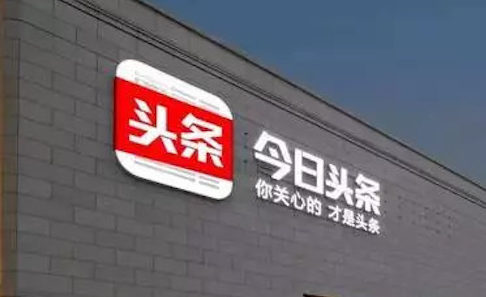 Toutiao has learnt its lesson. Stung by a harsh government crackdown earlier this year, the personalized news app has launched an overhaul of its content and messaging to "shape correct public opinion," according to reports.

Most prominently, Toutiao ("Headlines" in English) changed its company slogan on Wednesday from "Headlines are news that you care about," emphasizing personalized news, to the more politically correct "Information creates value."
Toutiao explained that the company's primary goals are to connect information and people, to spread information efficiently and precisely, and to spread "correct public opinion orientation."
It also updated its content censor robot to enable it to detect pornography texts and verbal abuse. The robot can analyze any text and issue it a "health score."
In April,  China's anti-pornography office summoned 18 online video streaming and related media companies, including Douyu, Qiqiyi, Huajiao and Toutiao, asking them to strengthen video censorship, according to the authority's website. China's State Administration of Radio and Television also shut down Toutiao's joke app Neihan Duanzi  permanently for distributing what it deemed anti-social content. 
Soon after Neihan Duanzi was shut, Toutiao's CEO Zhang Yiming issued apology. He announced a series of measures including expanding the company's editorial team from 10,000 from 6,000 to strengthen content censorship, and set up a special committee to launch a content overhaul.
Toutiao is valued at US$20 billion on China Money Network's China unicorn ranking. The firm is operated by parent company Beijing Bytedance Telecommunications Co., Ltd., and has short video brands including Douyin, Huoshan and question-and-answer product Wukong.