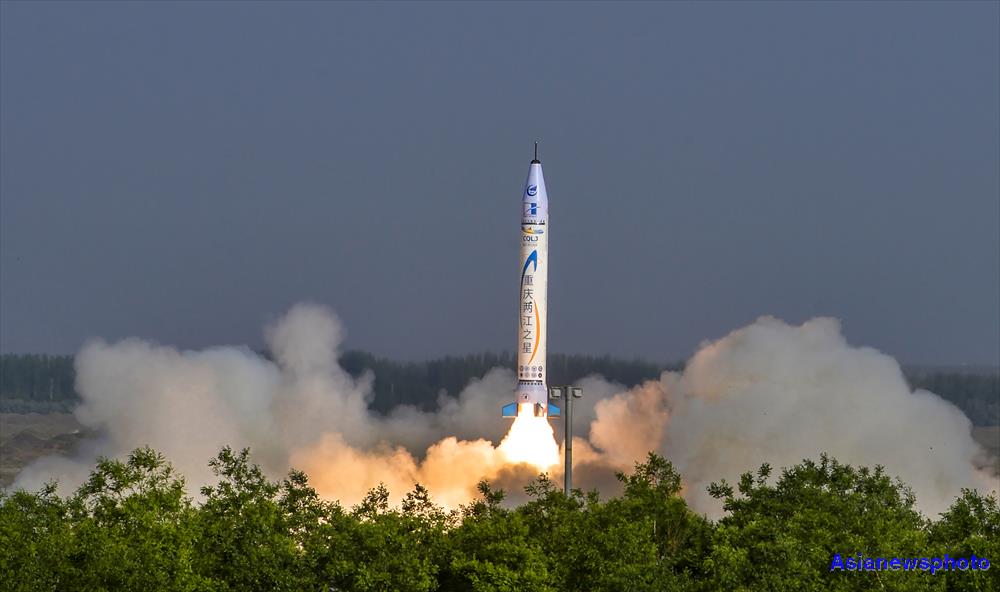 OneSpace Technology, China's first private rocket producer, has successfully launched its first single-stage OS-X solid rocket earlier today, according to state media reports, marking an important step for China's nascent commercial launch industry.
The rocket, named 'Chongqing Liangjiang Star', lifted off early Thursday morning Beijing time at an undisclosed site in northwest China. Chinese state media said the rocket flew for 265 seconds, reaching an altitude of around 25 miles and surpassing Mach 5, travelling some 170 miles, with the rocket then falling to Earth within a designated zone.
OneSpace Technology was established in 2015 and is seen as a potential Chinese rival to U.S. private launch leader Space X.  The suborbital flight is part of a research contract with an aerospace company for aerodynamic and other high-altitude tests.
The 9-meter-tall OS-X0 is capable of placing 100-kilogram payloads into orbit 500 miles above Earth. The rocket can also push concept aircraft it's testing to a hypersonic speed of Mach 13, or 4.4 kilometers per second. Once proved via test flights, the OS-X series will be used as both a launch platform and for testing new types of aircraft or spacecraft, the company has said.
"Our company will focus on high-frequency missions as carrier rockets," said Shu Chang, founder and chief executive of OneSpace Technology, a privately owned startup in Beijing, adding that OneSpace expects up to 10 missions for such rockets in 2019.
"I hope we can become one of the biggest small-satellite launchers in the world," Shu said.
In May last year, OneSpace Technology signed an agreement with Chongqing Liangjiang Aviation Industry Investment Group to build its research and manufacturing base in Chongqing.