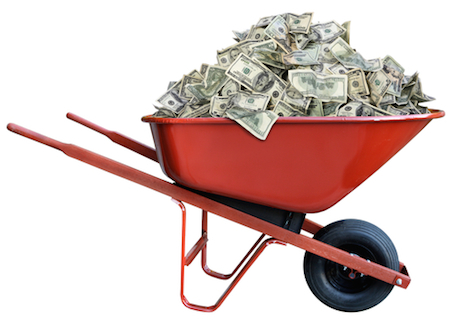 Police in Jinan, Shangdong province has arrested a gang of more than ten suspects involved in a RMB300 (US$46.8 million) million pyramid scheme that masked itself as a blockchain project, in yet another scam case reported by local media.
Similar to many earlier cases disclosed by local police across the country, the suspects told members that by paying different levels of membership fees, they could obtain different amount of original shares and dividends of their blockchain-based peer-to-peer platform.
The continued discoveries and arrests of crime groups using the name of blockchain reflects the level of enthusiasm on the part of small investors to participate in the blockchain hype, despite repeated warnings from police and governments.
In 2017, the gang founded an e-commerce platform and developed members by asking new members to pay for membership rebate programs. From county agent to regional agent, the company established a five-tier hierarchical rebate model. A considerable number of the members are college students, according to police announcements.
In order to attract more people, the company highlighted some of the buzz terms coming from the central government including "Western Development", "One Belt and One Road" and "Poverty Alleviation". It also claimed to be a "blockchain" and "big data" company with great growth potential.
Earlier this month, Shenzhen police reported that it had arrested six suspects involved in a cryptocurrency fraud case that had raised RMB307 million (US$48.2 million) illegally from more than 3,000 victims.