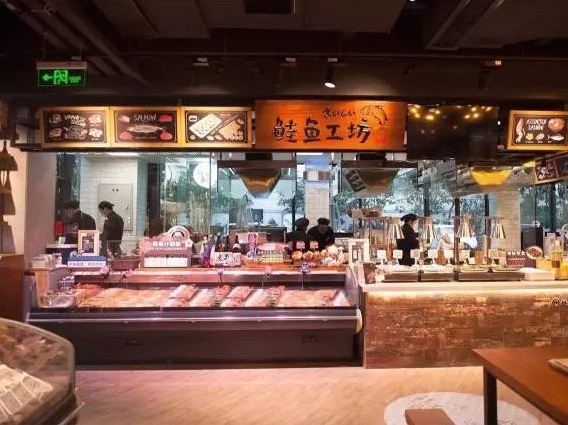 Chinese incubator and venture capital firm Sinovation Ventures has invested RMB37.5 million (US$5.8 million) in return for a 3% stake in a unite of Tencent-backed Chinese fresh produce retailer Yonghui Superstores.
Beijing Dansheng Investment Fund also joined Sinovation Ventures to invest RMB25 million (US$3.9 million) in exchange for 2% of Yonghui Yunchuang Technology Ltd., a Yonghui subsidiary focused on new concept stores and mobile app operations, according to Yonghui's security filing.
Yonghui Yunchuang is valued at RMB1.25 billion (US$190 million) in this investment, according to the filing. After the investment, Yonghui Superstores will own 46.6% of Yonghui Yunchuang, while Chinese private equity firm Capital Today will own 9.6%.
Sinovation Ventures said that it plans to push for the application of artificial intelligence on retail operations, with potential areas of exploration including mobile payment and AI-based sensors.
"Sinovation Ventures has expanded our investment in the consumer sector after we first came out with the concept of OMO (online-merge-offline) last year," said Wang Hua, co-founder and managing partner at Sinovation. "Yonghui provides high-quality fresh produce and convenience store services, which differentiated it from other traditional convenience stores."
Yonghui Yunchuang operates Yonghui Life Stores, which has 200 stores in 10 cities in China. It also operates Yonghui Super Spices stores, which had 27 stores in 9 cities at the end of 2017 in China. For both stores, a significant portion of its transaction values are conducted online. Yonghui Life Stores had 40% of the transaction values online, while Yonghui Super Spices had 27.4% of transactions online.
Yonghui Yunchuang also operates Yonghui's mobile apps.
Sinovation Ventures' other retail investments includes Yuanmai Shanqiu, a Beijing-based bakery chain store.
In 2017,  Tencent's investment management affiliate Linzhi Tencent acquired a 15% stake in Yonghui Yunchuang and Tencent invested a 5% stake Yonghui Superstores.