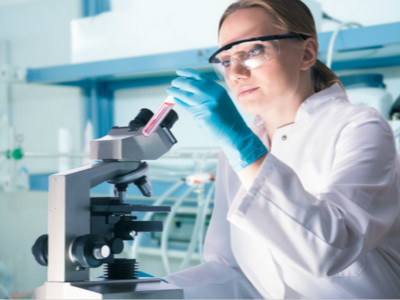 Beijing and Hong Kong-based investment firm Hillhouse Capital has led a US$35 million series B+ round in antibody and recombinant protein biotherapeutics firm Hangzhou Just Biotherapeutics (HJB).
Existing investors including Temasek, Lilly Asia Ventures (LAV), ARCH Venture Partners, Taikang and BOCGI Zheshang Capital, also participated in the round, according to HJB's announcement.
HJB was founded in 2016 by former executives from American biopharmaceutical firm Amgen Inc. and biotechnology firm Genentech, Inc. HJB has partnered with Seattle-based Just Biotherapeutics Inc. to develop and apply biomanufacturing and process development platform enabling the development and manufacture of antibody and recombinant proteins at a reduced cost and accelerated speed, while maintaining quality standards.
HJB's pipeline currently consists of assets in areas of high-unmet need including oncologic, genetic rare diseases and metabolic diseases. HJB employs a team of nearly one hundred scientists and engineers at its sites in Hangzhou and Boston.
"Innovative medicine has great market growth potential because it can truly create value for society, serving patients in and outside China. We appreciate HJB's capabilities and promising future in the field of bio-pharmaceutical research and development and are willing to support the firm's long-term growth using the principles and methods of value investing," said Hillhouse Capital in a statement.
With the new round, the firm has raised over US$120 million.
In August 2017, the firm completed a US$57 million series B round from Temasek, Taikang, Lilly Asia Ventures (LAV), ARCH Venture Partners (ARCH), Hangzhou Economic & Technological Development Area (HEDA), Bank of China (BOC) and Bank of Hangzhou (BOH).