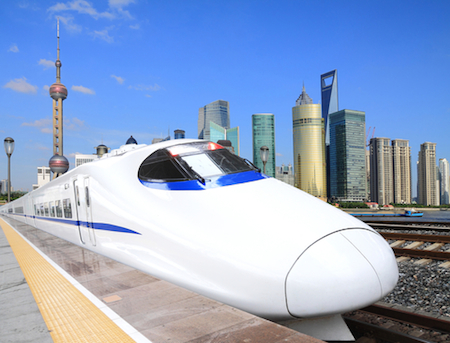 Chinese social media giant Tencent Holdings Ltd and automaker Zhejiang Geely Holding Group have won a joint bid to obtain a 49% stake in High Speed Network Technology Company, which provides WiFi and technology services to high-speed rail customers across China.
Geely and Tencent joined in the three-way joint venture to create an integrated one-stop platform that will offer mobility service to train users, according to Geely's announcement.
Financial details of the transaction were not announced, but China Money Network previously reported about Tencent's bid for a stake in the railway WiFi provider in a deal worth more than RMB3.05 billion (US$485 million).
Established in December 2017, High Speed Network is a subsidiary of state-owned China Railway Corporation. The equity offering was part of a new policy to reform state-owned enterprises through mixed ownership structures of state owned and private enterprises.
Geely and Tencent will collaborate to increase the number of WiFi hotspots and create a platform offering value-added services throughout the high-speed rail network. The new platform is part of a wider move towards creating a smart and intelligent transportation network across China, the company said. It will offer ticket services, shopping, tourism and catering services based on the jointly developed WiFi Platform.
"The digital era in China is undergoing a period of change and opportunity. Tencent hopes to become a digital assistant, where it will share its spirit of "digital craftsmanship" to help everyone achieve a transformation and upgrade themselves digitally," said Pony Ma, CEO of Tencent.
High-speed rail has become an important means of transportation in China. In 2017, the number of high-speed railway passengers exceeded 1.7 billion. With the continued development of high-speed rail infrastructure, passengers have increasingly pushed for better services, including stable, high-speed, and comprehensive mobile network services.