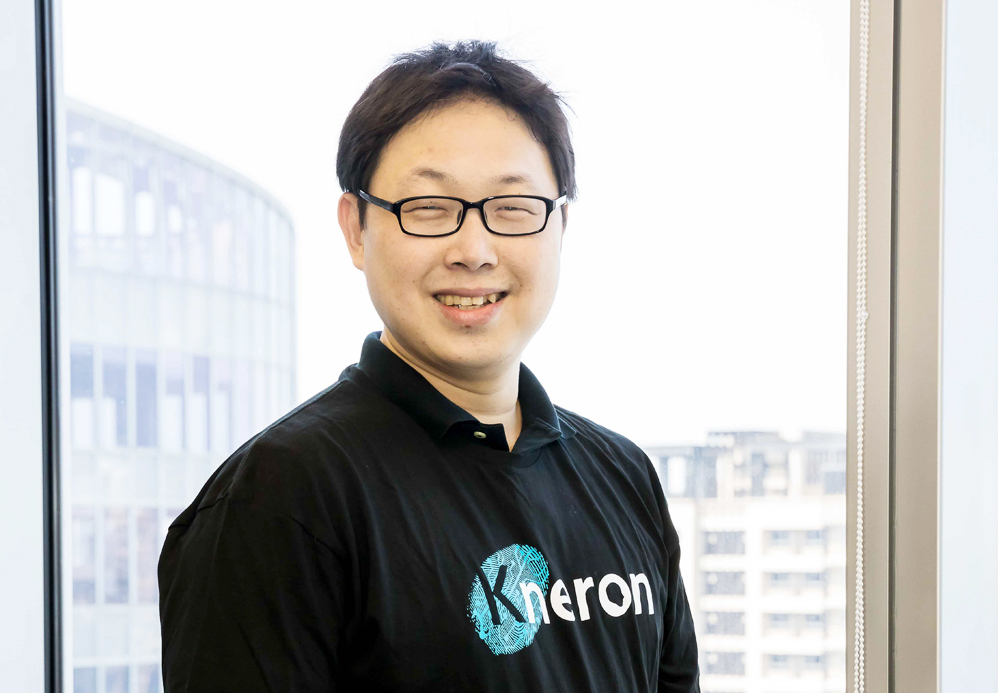 The ban placed by the U.S. on Chinese telecom company ZTE Corp. and its crippling effect has prompted a great public outcry in China, leading many to call on Beijing to take actions to achieve self-reliance in the semiconductors sector.
Private companies are quick to take its cue. From Chinese tech giants including Alibaba Group to start-ups including Cambricon Technologies, DeePhi Tech, Rokid and Mobvoi, Chinese AI companies are "all in chips" nowadays. Entrepreneurs and founders are acutely aware that in China, the long-tried winning strategy is when your business decisions match that of state policy.
Kneron is one of many AI companies now accelerating its foray into AI chip making. Its specialty is producing neural processing unit (NPU), which is a microprocessor that specializes in the acceleration of machine learning algorithms typically by operating on predictive models such as artificial neural networks or random forests.
The company's product has the benefit of small size and lower power consumption, giving device makers greater flexibility and more economical cost structure. Its chips' power consumption is from 100 to 300 milliwatt and can be less than 10 milliwatt for some applications.
Kneron's chips are mainly used in smartphones, smart home appliances and surveillance cameras. Its chips can support different solutions including visual recognition, which can recognize human faces, bodies, gesture, objects, and scenes.
The company, founded in 2015 in San Diego with offices in Taipei and Shenzhen, raised a US$18 million series A1 round led by Li Ka-shing founded Horizon Ventures in May 2018. It previously raised a series A round of more than US$10 million led by Alibaba Entrepreneurs Fund and CDIB Capital Group, and participated by Qualcomm, in November 2017.
Kneron's founder, Albert Liu, sat down with China Money Network last week to share his insights on AI chip development in China. As semiconductor requires high research and development costs and long production cycle, smaller AI chip start-up like Kneron must find a niche market where few competitors operate in, move fast and build deep specialty expertise, said Liu.
Liu graduated from the Taiwan National Cheng Kung University and received a PhD degree in electrical engineering from the University of California Los Angeles (UCLA). He has worked in R&D and management positions in Qualcomm, Samsung Electronics R&D centre, MStar and Wireless Information.
Q: How do you view the current sudden and urgent desire for China to develop its own chip industry?
A: It is understandable. China developed rapidly in the past but the semiconductor is where the country is still very much behind leading countries. Artificial intelligence chips just started not long ago and people think we may have a chance to overtake the U.S. in AI chips. This national frenzy is pushing many companies to participate and invest in AI chips right now.
Q: Is it really possible for China to overtake the U.S. in AI chip?
A: I give it about a 50/50 chance. The ability of chips depends on three key elements: data, computational power and algorithm. China for sure has more data than the U.S. For example, data generated from public security cameras. You can see many CCTV cameras in public areas everywhere you go in China. The more data you have, the more accurate your data can be trained to predict or generate insights. You will have a better chance to run a good algorithm. Then you can customize the hardware to perform better.
But in terms of the underlying hardware, the U.S. has a complete and strong semiconductor ecosystem. For example, most of the top electronic design automation companies in the world are American firms.
Q: How can Chinese AI chip start-ups success in such an environment?
A: Tech giants are also looking at AI chips and some are producing their own AI chips. Start-ups have two choices, either look for some application the big guys haven't focused on, develop very deep expertise and move rapidly, or raise a large amount of money to compete with the major technology firms. But the second choice means state support is necessary in that scenario. An example would be Cambricon, which has raised massive amount of capital from state sponsored funds.
Q: What's Kneron's strategy to compete?
A: We focus on small-size and ultra-low power NPU for smart devices. We are able to make small and low power NPU because of our reconfigurable artificial neural network technology, which can reconfigure the architecture according to different applications to reduce the complexity of computing.
We opt for AI chip for devices, rather than on the cloud, because cloud will be a huge challenge for start-ups. You need to have a complete software platform to go with the hardware, and wide distribution channel for the cloud.
Q: What would you consider as Kneron's core competency?
A: We are strategically located in the U.S., mainland China and Taiwan, with talents and resources in these places. U.S. offers top research and development talents, and China offers huge market and product applications, and Taiwan has the best semiconductor ecosystem. And we can leverage all of them.
Q: In China, do you enjoy preferential policies from local governments?
A: Yes. Currently we have offices in Shenzhen and Zhuhai, and we are evaluating Shanghai and Hangzhou. Local governments provide different benefits (to companies like ours), including cash subsidy, getting us some local orders or connecting us with big firms. All these are very helpful.
Q: How do you see Kneron in 10 years?
A: We hope to be an top AI chip maker for devices. We hope to provide low-cost chips to make everything from home appliances to robots intelligent.