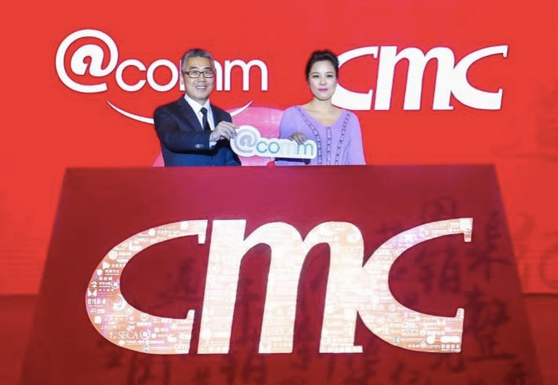 China Media Capital (CMC) Inc., a media and entertainment company, has raised a RMB10 billion (US$1.49 billion) series A round led by Chinese real estate developer Vanke, and existing investors Chinese tech giants Alibaba Group Holding Ltd., and Tencent Holdings Ltd.
CMB International Capital and others also participated in the round, giving the firm a RMB40 billion (US$6 billion) post-money valuation, according to CMC's announcement.
CMC Inc. is led by Li Ruigang, former president of Shanghai Media Group. The company focuses on production of films, TV shows, animation, and also operates live entertainment businesses, including cinemas and theme parks. It is a major stakeholder of Hong Kong wireless commercial television station TVB and Beijing-based business news firm Caixin.
Parallel to CMC Inc., the company's investment business platform, CMC Capital Partners has focused on private equity business since 2010. Its investment portfolios include Chinese video news platform Pear Video, online video platforms Kuaishou, Bilibili Inc. and iQiyi Inc., as well as long-term apartment leasing firm Danke, and food delivery app Ele.me among others.
"Technological development has driven continuous changes of content consumption. The global media and entertainment industry is undergoing a new round of adjustment and transformation," said Li, founder of CMC. "As one of the most important economies, China has the potential to nurture a new-generation, large media and entertainment group company. CMC has always believed in high-quality contents and innovations and has integrated online and offline contents and invested abroad and at home."
In 2015, CMC Holdings was launched with capital commitments from Tencent Holdings Limited, Alibaba Group Holdings and Suzhou-based private equity firm Oriza Holdings.