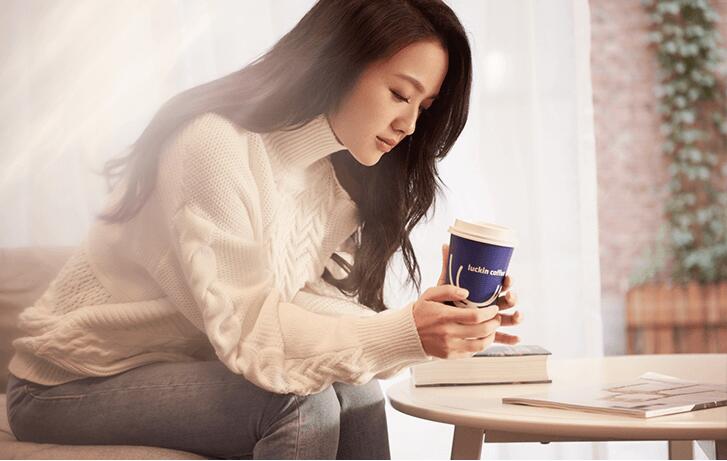 Beijing-based on-demand coffee delivery service start-up Luckin Coffee has completed US$200 million series A round of financing from Singapore's sovereign wealth fund GIC, China's Legend Capital, Joy Capital, and Centurium Capital, according to its official announcement.
This fundraising round values Luckin Coffee at US$1 billion, reaching a unicorn valuation.
Initiated early this year, Luckin Coffee was founded by Qian Zhiya, former COO at Chinese chauffeured car service firm Ucar Inc. The company claims it has already opened 525 stores in 13 cities across China as of May. The start-up has been pushing hard to adopt multiple retail modes, combine online and offline resources to achieve all-round coverage of each consumption scenario.
Luckin Coffee has partnered with Schaerer, Franke, Fabbri, Fonterra and other global leading coffee suppliers to ensure the quality of product, coffee machine, and the production process.
"Luckin Coffee has always adhered to the principle of quality first and has endeavored to provide Chinese consumers with a cup of coffee that is affordable and drinkable," said Qian Zhiya, founder and CEO of Luckin Coffee. "After this round of financing, we will focus on product development, technique innovation and business expansion. We are confident that the best match between product quality, cost performance and buying experience can be achieved through mobile Internet and big data.
According to International Coffee Organization's report, China's coffee consumption in 2015 was about RMB70 billion (US$10.5 billion), and China's coffee market is expected to reach RMB1 trillion (US$150 billion) by 2025. International investment bank Goldman Sachs said in a report that the rapid growth of coffee market was adapting to "millennial" consumer demand.
In March, Shanghai-based coffeehouse chain operator Coffee Box completed a US$25 million series B round led by Qiming Venture Partners. At the same month, Chinese cashier-free cafe operator Uin Coffee raised US$15 million from China Growth Capital.