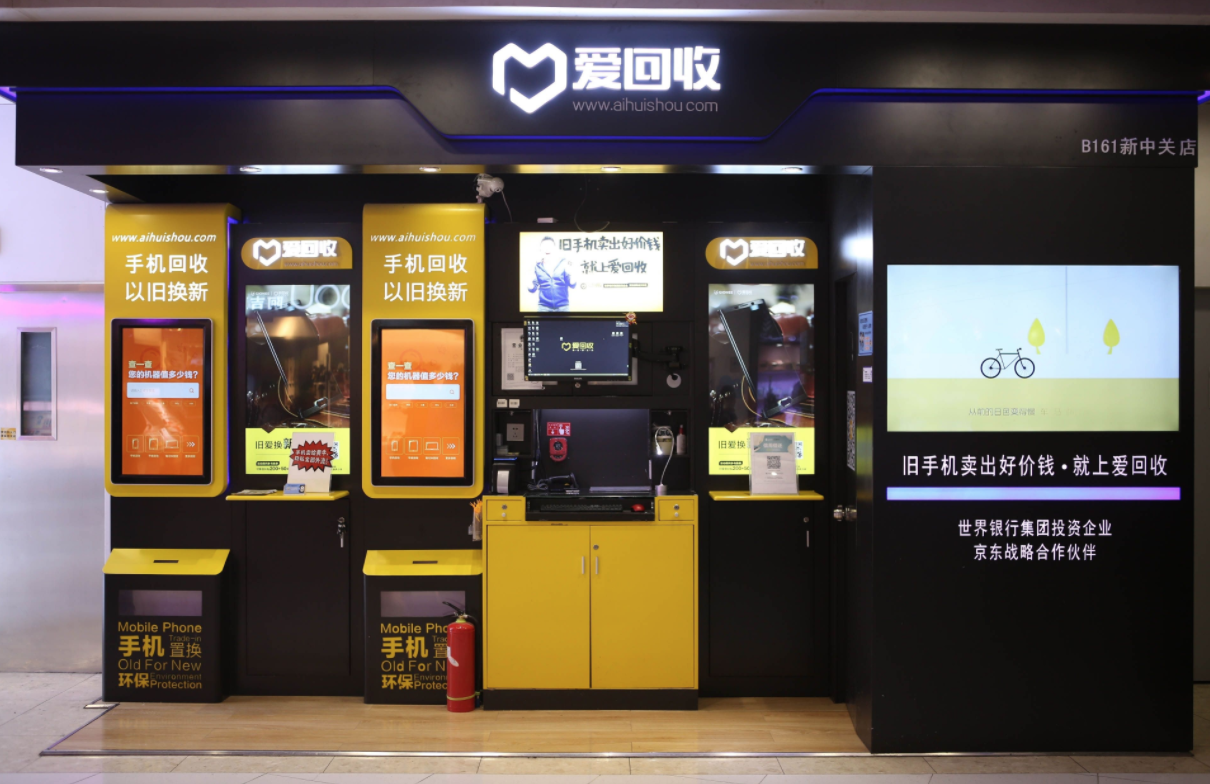 Tiger Global Management has led a US$150 million round in Aihuishou, a Shanghai-based smartphone and consumer electronics recycle start-up.
JD.com also participated in the round, valuing the company at more than US$1.5 billion, according to Aihuishou's announcement.
Founded in 2011, the company adopts a C2B model, collecting electronics from consumer and sells them to businesses. Aihuishou has 260 physical stores and near 2,000 auto recycling machines and also provides pick-up service to collect the electronics.
It has also launched its B2B service by facilitating transactions between businesses and charges commission fees. It also plans to expand its C2B business overseas with building operations in Hong Kong, Dubai and Miami.
Aihuishou said its transaction volume reached RMB4 billion in 2017, with a 135% growth. It expects the transaction volume to reach RMB10 billion in 2018.
Aihuishou is one of the earliest, largest player in the electronics recycling sector with innovation and excellent operational capabilities. It has a comprehensive recycling platform with standarlization and detailed categorization, and has the potential to lead in the international market, said Pengfei Wang, managing director at Tiger Global Management.
In 2016, it raised a RMB400 million (US$58 million) series D round led by Sino-Europe private equity firm Cathay Capital and Fortune Venture Capital. In 2015, it received a US$60 million series C round led by Tiantu Capital with participation from JD.com, Morningside Venture Capital and the International Finance Corporation (IFC).
In 2014, it raised a US$8 million series B round led by the International Finance Corporation (IFC).