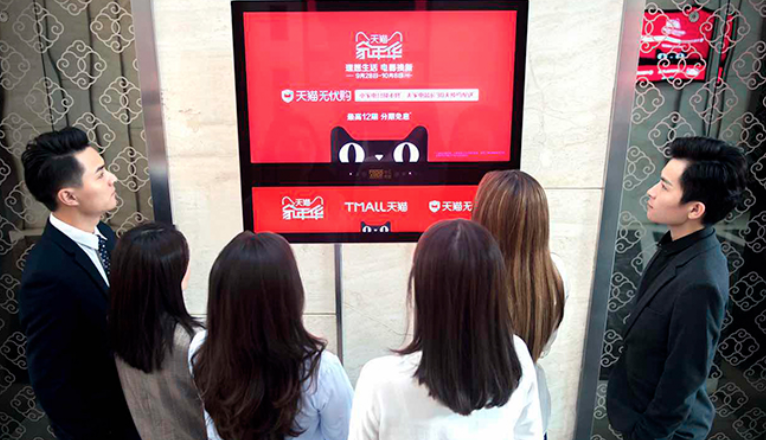 E-commerce giant Alibaba Group Holding Ltd., has agreed to buy a 10.3% stake in Shenzhen-listed digital media company Focus Media Information Technology for RMB15 billion (US$2.23 billion), according to the latter's security filing.
The deal marks Alibaba's latest move to obtain offline traffic to boost its new retail strategy that aims to create an omni-channel retail system. Alibaba's recent efforts include acquiring 15% strategic stake in Beijing Easyhome Furnishing Chain Store Group Co., Ltd in February and investing in Chinese offline hypermarket operator Sun Art Retail Group Ltd last November.
In the latest deal, Alibaba will acquire a total of 10.3% stake in Focus Media for about RMB15 billion through three transactions between its subsidiaries and Focus Media's shareholders. Alibaba will purchase a total of 5.28% stake worth of RMB7.67 billion from Focus Media's Hong Kong shareholders Power Star and Glossy City, and a total of 2.71% shares from Focus Media's other shareholders Giovanna Cayman and Gio2 Cayman for RMB3.95 billion. Alibaba will also buy 2.33% from Jason Jiang, founder of Focus Media by investing RMB3.42 billion in Jiang's company that holds his Focus Media shares.
Founded in 2003, Focus Media claims that it has created the biggest lifestyle targeted digital media network in China. It builds advertising networks in elevator screens, LCD display, poster frame, movie theater and stores. As of March, its media network covered more than 300 cities globally. In 2017, it set up a subsidiary in Korea and has expanded its business in 15 cities in Korea.
"Bringing Alibaba as a strategic investor, our company can leverage Alibaba's strong retail infrastructure and big data capability to improve our core competency, and to develop smart media network," said Focus Media.
Alibaba may increase another 5% stake in the company in the next 12 months, according to the filing.