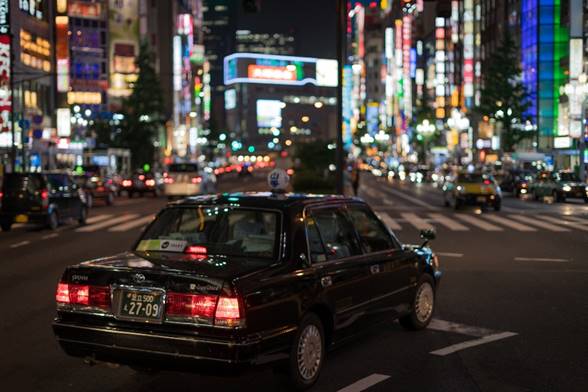 Didi Chuxing announced the launch of DiDi Mobility Japan Corp, a joint-venture with SoftBank, to offer on-demand taxi-hailing services and smart transportation solutions for citizens and tourists in the world's third largest economy.
DiDi aims to roll out its ride-matching app for riders, drivers and taxi operators in Osaka, Kyoto, Fukuoka, Tokyo and other major cities starting from autumn this year.
At the same time, new customized roaming features will be added to the DiDi Greater China app, including real-time in-app Chinese-Japanese instant message translation and local Chinese language customer support. Current DiDi users in Chinese mainland, Hong Kong and Taiwan will be able to use their DiDi Greater China app to hail taxis in their native language in Japan.
Japan is the world's third largest taxi market and with advanced mobile internet infrastructure and a global reputation for high-quality taxi service, it is a potential market for online taxi-hailing.
According to Japan National Tourism Organization, in-bound travelers grew by 28% annually, and the number of Greater China visitors by 34% per year between 2012 and 2017. DiDi Japan aims to support the Japanese taxi industry to capture these new opportunities in anticipation of the 2020 Tokyo Olympics.
Didi has has built a partnership network with seven global peers, including Grab, Lyft, Ola, Uber, 99, Careem and Taxify, reaching 80% of the world's population and its global app users will be able to enjoy roaming service among DiDi's overseas markets, including Japan, Australia and Mexico.
"DiDi believes AI-based innovation may contribute to new growth of taxi industry and the public transportation sectors. We look forward to developing extensive collaboration with all industry players to assist in smart city initiatives in Japan and Asia," says Jean Liu, President of Didi Chuxing.
Didi recently received a US$500 million investment from travel e-commerce firm Booking Holdings as a part of a strategic partnership.