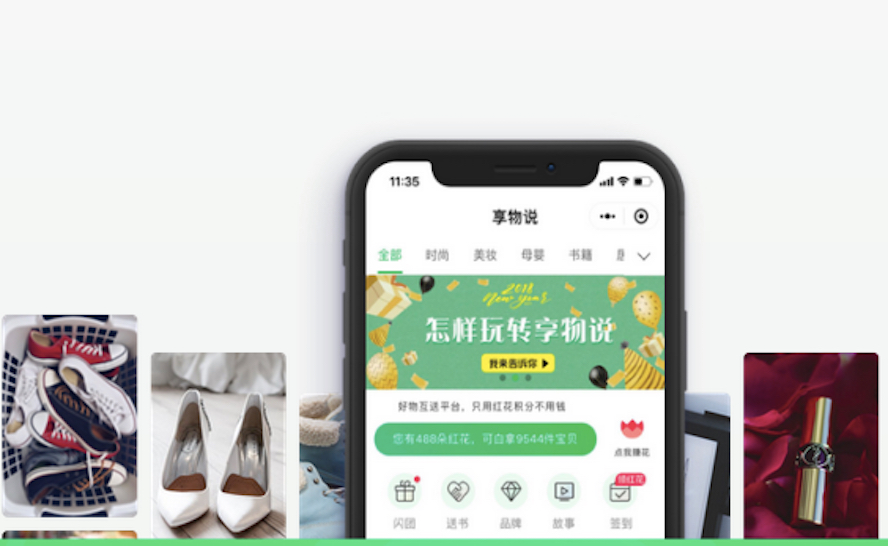 Sequoia Capital has led a US$50 million series B+ round in Shanghai-based used goods swap app Xiangwushuo, which promotes a green and environmentally friendly lifestyle.
Hillhouse Capital, IDG Capital, GGV Capital, Matrix Partners, ZhenFund and other investors also participated in the deal.
Founded in 2017, Xiangwushuo allows users to swap a wide variety of used items free of charge on a point redemption scheme. Data from the company show that as of July this year, the number of users has exceeded 20 million with daily active users exceeding one million.
Among the most popular swap categories, maternal and children products, as well as make-up products, are the hottest areas where users exchange goods that are no longer useful to them.
"We aim to build a green and environmentally friendly lifestyle that lets products maximize its value to humanity. Exchanging used goods that are just sitting idle at home will also build another connection among people," according to Xiangwushou's website.
It is unclear how the start-up is planning to monetize its platform in the future. Currently, the company has very limited revenue sources, which include charging a membership fee for enterprises to register and post product information.
Previously, Xiangwushuo raised four rounds of financing from Hillhouse Capital, IDG Capital, GGV Capital and Zhen Fund. Specific amount of each round was not disclosed, but the total amount reached US$45 million, according to a Chinese media report.