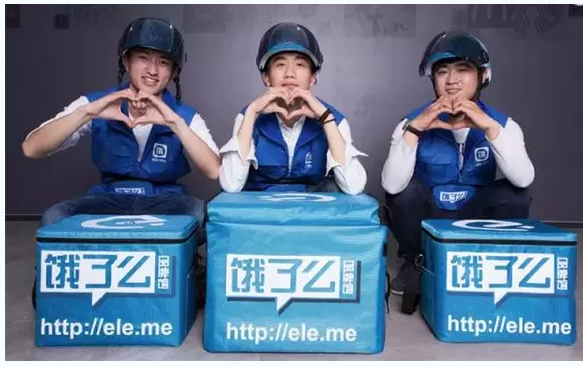 After completing the docking with Alibaba's Tmall store, Ali Health, RT-Mart, Freshhema and other commercial entities, Ele.me announced that it had completed the entrance docking with Hellobike.
Ever since Alibaba bought Ele.me, it is trying to further integrate Ele.me's services into Alibaba's ecosystem and help advance Alibaba's New Retail strategy.
In June, Alibaba's financial services unit Ant Financial invested RMB2.06 billion (US$321 million) in bike sharing firm Hellobike, making it a unicorn company in China.
This cooperation is not a only a business synergy, but a means of acquiring customers. Users can now get Ele.me super membership by purchasing a cycling card for Hellobike. At the same time, they can access Ele.me via the Hellobike App.
At the beginning of August, the cooperation with Ele.me and Hellobike was tried in five cities –Wuhan, Qingdao, Wuxi, Tianjin and Shenzhen. Ele.me said that in early September, the cooperation with Hellobike will be extended to the whole country.
It is understood that the current business of Hellobike is mainly concentrated in the third and fourth-tier cities. For Ele.me, this cooperation with Hellobike will further enhance its competitiveness in these cities.
An Ele.me employee told Chinese media earlier that Ele.me lags behind in its presence in lower-tier cities and its RMB3 billion subsidy programs will be primarily targeting those areas.
User of China's food delivery service reached 300 million in 2017, up 19.1% year-on-year, according to IIMedia Research. The user base is expected to grow to 355 million in 2018.
This summer Ele.me spent a total of RMB3 billion (US$440 million) on subsidies and marketing to expand its market share last week. CEO Wang Lei earlier said his goal is to achieve a 60% to 70% market share by 2020 for Ele.me.
"If the primary competition in the first half was mainly in subsidies, BD, and new stores, then the second half of the food-and-beverage takeout market competition has just begun, and the core is to see who is more ecological." Wang Lei, chief executive of Ele.me said in a media interview.
With this Ele.me-Hellobike partnership competition between Ele.me and Meituan will further intensify. Meituan acquired Mobike to enhance its closed-loop system for local life service. But it is reported that Meituan take-out may also have similar cooperation with the Mobike.