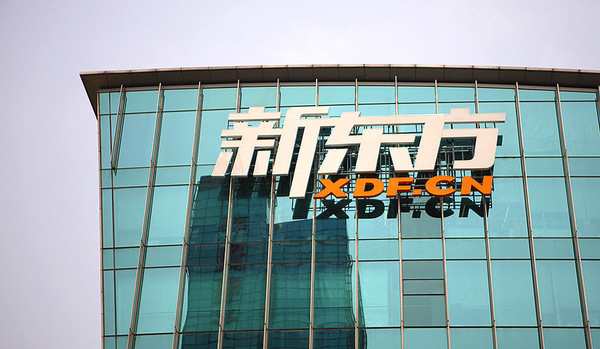 New Oriental Education & Technology Group has established a RMB1.5 billion (US$220 million) industrial fund to invest in Chinese educational companies, according to the company's announcement at a press conference last Friday in Beijing.
The fund also brings in capital from other institutions and enterprises including CITIC Trust, Industrial and Commercial Bank of China, Zhangjiagang Industrial Capital Center, Noah Group, 51job.com, Sunlands Education and Gaodun Finance.
The fund will focus on the education industry, mainly investing in the early growth period projects.
It plans to invest in no more than 30 companies, with a single investment amount between RMB20 million (US$3 million) to RMB100 million (US$15 million).
"The education industry will have a good industrial chain layout in the future. We will do a good job in industrial investment by the way of investment cooperation, which is a good thing for the development of the entire education industry," said Yu Minhong, Chairman of New Oriental.
"We hope New Oriental will play a pivotal role in innovation and entrepreneurship in the industry. With the experience, resources and funds accumulated over the past 25 years, the company will truly empower the entire education industry and promote the transformation and development of the entire industry," he added.
New Oriental also plans to set up a parallel U.S. dollar fund in September, with an overall size and investment strategy equivalent to the RMB fund.