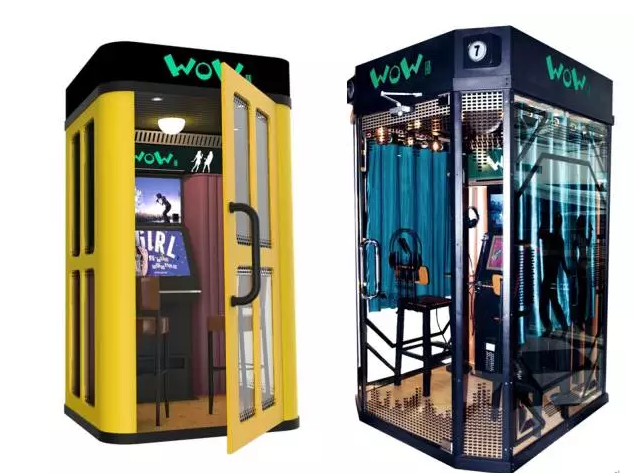 Chinese consumers love karaoke. A company focused on providing audio and video karaoke systems has just raised more money to meet this rising demand.
Beijing-based Thunder Stone Technology, a provider of karaoke on-demand systems and solutions, has raised a RMB200 million (US$29 million) series B round led by China Minsheng Investment Group, according to a company announcement.
Morningside Venture Capital, founder of Thunder Stone and Beijing Yue Meters Technology, a Xiaomi-affiliated company that provides Yue Meters mechanical keyboard, also participated in this round.
Founded in 1996, Thunder Stone is currently the largest karaoke on-demand system equipment and service provider in China. It has more than 50% of the high-end KTV equipment market. Its systems is used in more than 40,000 KTV operators at some of China's most well-known brands such as Melody KTV, Party World and Windsor.
In the middle of last year, Thunder Stone launched "Wow House" to enter the mini karaoke (miniK) market. Mini karaoke works and looks similar to a phone booth. Users walk inside, lock the door, use mobile payment to purchase 15 minutes of karaoke time for around RMB30 (US$4). Users can record their own songs and download to their phones and share to their friends.
At the present, Wow House has placed about 10,000 minK products in shopping malls, airports, and office buildings across China.
"With its deep understanding of karaoke, Thunder Stone has maintained a leading position in the field of mini KTV and home KTV through continuous investment in research and development," said Liu Qiuming, President of China Minsheng Investment Group, "We have also invested in several online music and audio content such as Tencent Music and Qingting FM. We hope to help Thunder Stone generate more synergies going forward."
Proceeds of this round will be mainly used for channel expansion, product development, C-end product update, cloud ecological construction, and music library expansion, the firm said.