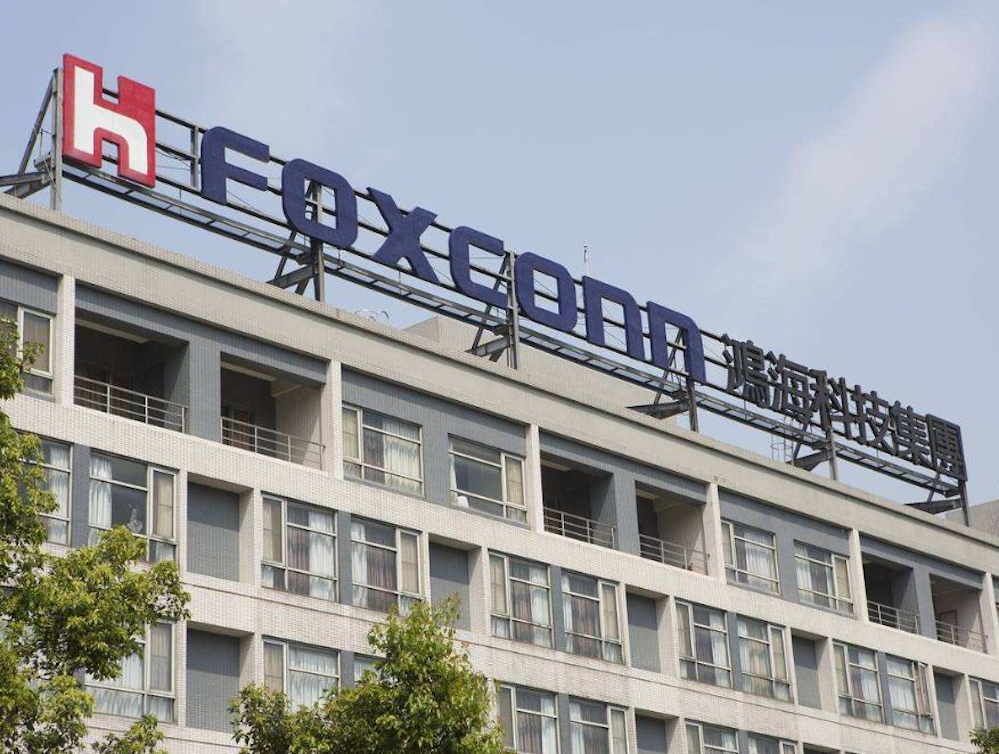 Electronics contract manufacturer Foxconn Technology has signed a pact with Chinese local government last week to develop "smart manufacturing" in a southern coastal city Zhuhai.
Taipei-based Foxconn, also known as Hon Hai Precision Industry Co., Ltd., will partner with Zhuhai government in the field of semiconductor equipment design to "meet the demand of high-performance chips" by developing industrial Internet, the next-generation wireless 5G, broadcasting technologies such as 8K ultra high-definition technology, as well as artificial intelligence, according to Zhuhai government's official website.
The upcoming operations in the Pearl River Delta, where Zhuhai is located, is seen as Foxconn's attempt to capture business opportunities as China strives to become more self-sufficient in technology. The cooperation comes at a time when China is spending tens of billions of dollars to nurture its own semiconductor industry to wean itself off imported technology, especially after China's effort to buy U.S. chip companies was cut short by Washington D.C. on national security concerns.
Terry Gou Tai-ming, the billionaire chairman and chief executive of Foxconn, said that the development of the Greater Bay Area — a Chinese government initiative to integrate the economies of Hong Kong, Macau and nine cities including Zhuhai, Shenzhen, and Guangzhou in the Pearl River Delta — "has brought a rare opportunity for Zhuhai city."
"Self-determination and innovation is the unavoidable path… to climb to the world's top as a leading player in technology," President Xi Jinping reiterated the call for the reinforcement of his "Made in China 2025″ vision in an opening address late May.
The "Made in China 2025″ is a strategic plan introduced by Xi in 2015. The plan set out 10 sectors including robotics, semiconductors and advanced medical technology, in which Chinese companies are expected to dominate in the domestic market and be able to compete globally.
However, China faces an up-hill battle to achieve such grand ambitions. The country has hit a new high by importing about US$260 billion worth of integrated circuit in 2017, representing 68.8% of the global gross import. The number has increased 14.6% compared to last year, said Yu Xiekang, vice-chairman of China Semiconductor Industry Association (CSIA) at the China-Netherlands Semiconductor Industry Cooperation Forum in March.
Over the past few years, Foxconn has continued to expand and diversify its product offering from traditional smartphones to the chip design sector. The company's heavy reliance on assembling and foreign-made chips was behind its profit decline last year when global smartphone sales fell for the first time, according to a research report by Gartner.
Foxconn is expanding its product portfolio by promoting its "smart manufacturing" plan including televisions, smartphones and other high-tech hardware devices, as well as putting more efforts into utilizing artificial intelligence technology.