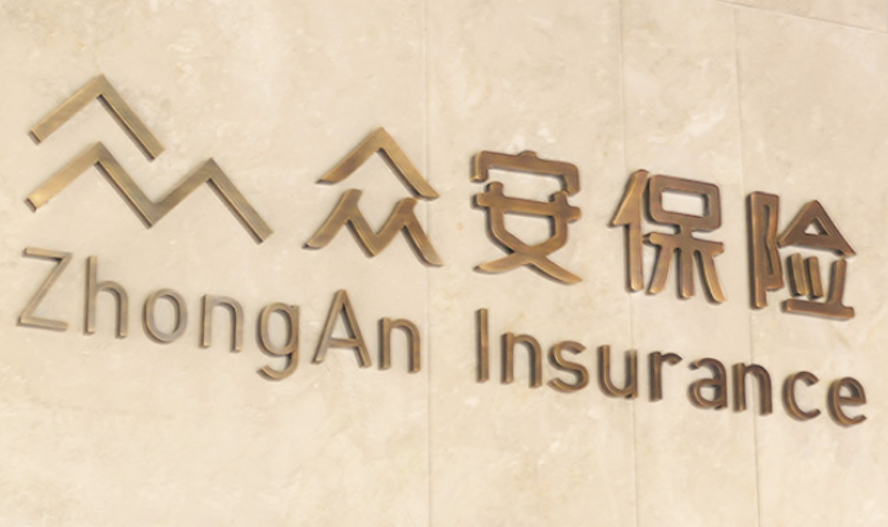 China's first Internet-based insurer ZhongAn Online P&C Insurance Co., Ltd. today announced that its subsidiary ZhongAn International and SoftBank Vision Fund have entered into a shareholder agreement to boost ZhongAn's technology solutions businesses outside China.
The partnership will help ZhongAn expand its insuretech, fintech and other technology solutions businesses in overseas markets with an initial focus on Asia.
As part of this agreement, ZhongAn International will establish a new operating entity to partner with SoftBank in exploring international opportunities and SoftBank Vision Fund will participate as a strategic investor.
Last September, Zhongan went public in Hong Kong raising US$1.5 billion. However, the company did not perform well as its stock price has continued to drop since its peak at HK$93.65 last October. Shares of Zhongan are traded at HK$38.8 currently.
ZhongAn International was founded in December 2017 for the purpose of exploring international business development, collaboration and investment opportunities in fintech and insuretech. Through this partnership, ZhongAn International will combine ZhongAn's technology and expertise with SoftBank's extensive ecosystem.
Wayne Xu, Vice General Manager of ZhongAn Online, in charge of International Business, said, "Since inception, ZhongAn International has focused on building technology capacity and fostering platform cooperation to support overseas business development. Going forward, we hope the Asian markets will act as a bridgehead in expanding our business globally and SoftBank is the ideal partner."
"We are excited to collaborate with ZhongAn to build their capabilities in new and dynamic markets," said Kentaro Matsui, managing director for SoftBank Investment Advisers. "I am confident that utilizing ZhongAn's existing technology and know-how alongside SoftBank's international networks will ensure it is well positioned to capitalize on the tremendous growth potential in both Fintech and Insuretech across Asia."
SoftBank has been helping the internationalization of tech firms recently. Last month, it announced a joint venture with Paytm to bring mobile payment service to Japan. It also announced to set up a joint venture with China's ride-hailing giant Didi Chuxing to offer on-demand taxi-hailing services and smart transportation solutions in Japan.