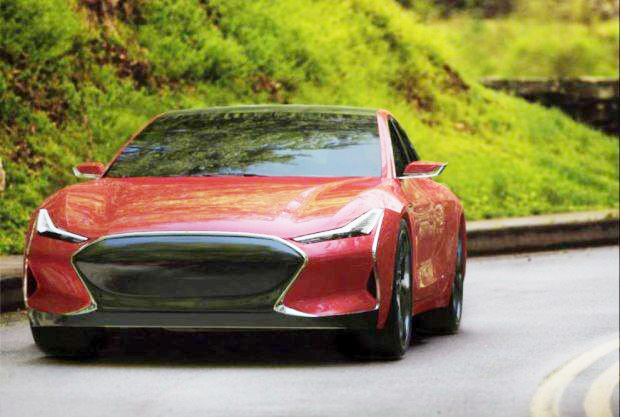 Chinese EV maker Youxia Motors announced today that it has completed a US$350 million series B+ round from a strategic investor, Shenzhen-based Gezhi Asset Management Co., Ltd.
The round values the company at US$3.35 billion. The company said it has raised more than US$1.25 billion so far.
Just in April, Youxia Motors aised a RMB5 billion (US$795 million) series B round from Qianhai Wutong Mergers and Acquisition Funds, Shanghai-based equity investment fund, China Fortune Ocean Fund and other unnamed investors.
After the deal, Gezhi Asset Management will become Youxia's second largest shareholder. Qin Yifei, CEO of Gezhi, will become Youxia's co-founder and global co-chairman. Qin will take care of the company's M&A and financing plan globally. He will also strengthen Youxia's global supply chain financing and super charger network. Qin will accelerate Youxia's series C round and help its future IPO plan.
Qin is the former CEO and chief economist at SSC Solomon and a former director at DTZ. Gezhi Asset Management focuses on global M&A by industrial investors.
"At this stage, only players with capital reserve of more than US$1 billion have the chance to be an industry leader," said Qin. "We exclusively invest in Youxia motors because it has more than five years of industrial preparation and has the ability to meet high-quality EV demands. At the same time, it has invested in energy management, service network, IoT communication, autonomous driving and others."
Founded in 2014, Youxia Motors launched its first model Youxia X in July 2015. Youxia Motors was then a small start-up led by a young founder with only RMB3 million in funding. A few months later, Beijing-based industrial electric power manufacturer Xituo Industrial Group took over the start-up.
Wei Jun, former president at Xituo, joined Youxia Motors to lead the firm. Wei has since expanded the team with more automobile manufacturing talents. The firm has improved the design and development of its brand, Youxia X, which uses self-designed battery pack and a 350 kilowatt motor co-developed by the firm and Taiwan Fukuta Motors.
Youxia Motors's factory with a capacity of 200,000 units per year is expected to be completed in May next year. It will also mass produce its Youxia X. The company said it has received more than 11,000 orders and it will open ten stores in first- and second- tier cities in China.