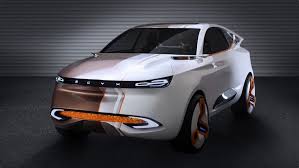 Japanese trading company Itochu Corp will reportedly invest less than 1 billion yen (US$9.05 million) in Chinese new energy vehicle (NEV) start-up Singulato Motors, according to media report citing insiders.
Singulato Motors and Itochu Corp did not immediately respond to China Money Network's emails seeking for comments.
The report said although Itochu's stake will be small, the deal could create opportunities for Singulato, including cooperation with Japanese automakers that are scrambling to meet Chinese production quotas for battery electric cars.
Itochu sees the investment as a rare opportunity to break into the automotive market, and it plans to leverage its car marketing and retailing know-how and expertise to help accelerate Singulato's development in China, according to the report.
Singulato was founded in 2014 by Shen Haiyin, former vice president of internet security company Qihoo 360 and former president of software company Kingsoft. During 2000 to 2013, Shen founded three Internet start-ups in Japan.
In April, Singulato raised RMB3 billion (US$474 million) in a series C round fundraising from undisclosed investors.
In March, Singulato and eastern China's Suzhou government announced to invest RMB15 billion(US$2.39 billion) in Suzhou over the next five years to build a global R&D center and a manufacturing base, and to set up a RMB10 billion(US$1.6 billion) smart electric vehicle industry investment fund.