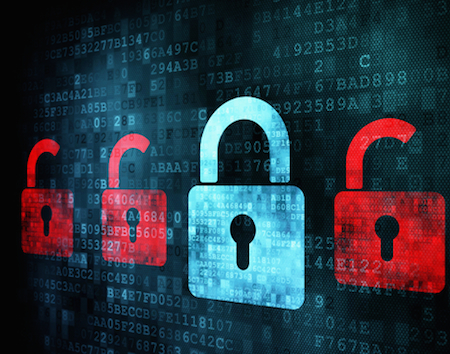 China's cybersecurity market is expected to reach RMB100 billion (US$14.6 billion) by 2022, nearly tripling from the current RMB35 billion (US$5.1 billion), said a Chinese cybersecurity expert at the China Internet Security Conference (ISC) yesterday.
"Cybersecurity is gaining importance in China. But the industry suffers from a severe lack of talents. There were about 30,000 people graduated from cybersecurity-related majors in the past two years. However, the demand of China's cybersecurity market is roughly 700,000 to one million," said a state-owned media outlet citing Qi Xiangdong, ISC's co-chairman and chairman & CEO of China's anti-virus software supplier 360 Enterprise Security Group.
According to statistics released at the conference, China's cybersecurity market could further reach an estimated valuation of RMB1 trillion (US$146 billion) in 15 years, if it grows at an annual growth rate of 30%.
With cyber crimes such as intellectual property infringement and identity theft occurring worldwide, the global cybersecurity market would also see a boom in the next decade. Enterprises over the globe were estimated to invest up to US$101.6 billion in cybersecurity service in 2020, up from US$81.7 billion in 2017. The investment volume would witness a compound annual growth rate of 8.3%, said market intelligence provider International Data Corporation (IDC).
"After years of efforts, China established a systematic framework for cybersecurity standards and developed hundreds of technology standards in various fields," said Gu Jianguo, vice president of the China Security and Protection Industry Association.
Beijing's tightening cybersecurity regulations, however, are putting more pressure for foreign businesses in China because it would burden them with more operating costs. According to a survey by the American Chamber of Commerce in South China, a majority of the 215 foreign firms they surveyed said China's cybersecurity law troubled them.
In June 2017, Chinese government introduced a new cybersecurity law. The new law states that "operators of critical information infrastructure" must store personal information and important business data in China. Amazon Web Services sold some of its physical infrastructure assets in 2017 to comply with local regulation.
They are also required to provide unspecified "technical support" to security agencies and pass national security reviews. Those critical areas include information services, transport and finance. Companies that store or provide internet data overseas without approval can have their business suspended or shut down and their business licence revoked.