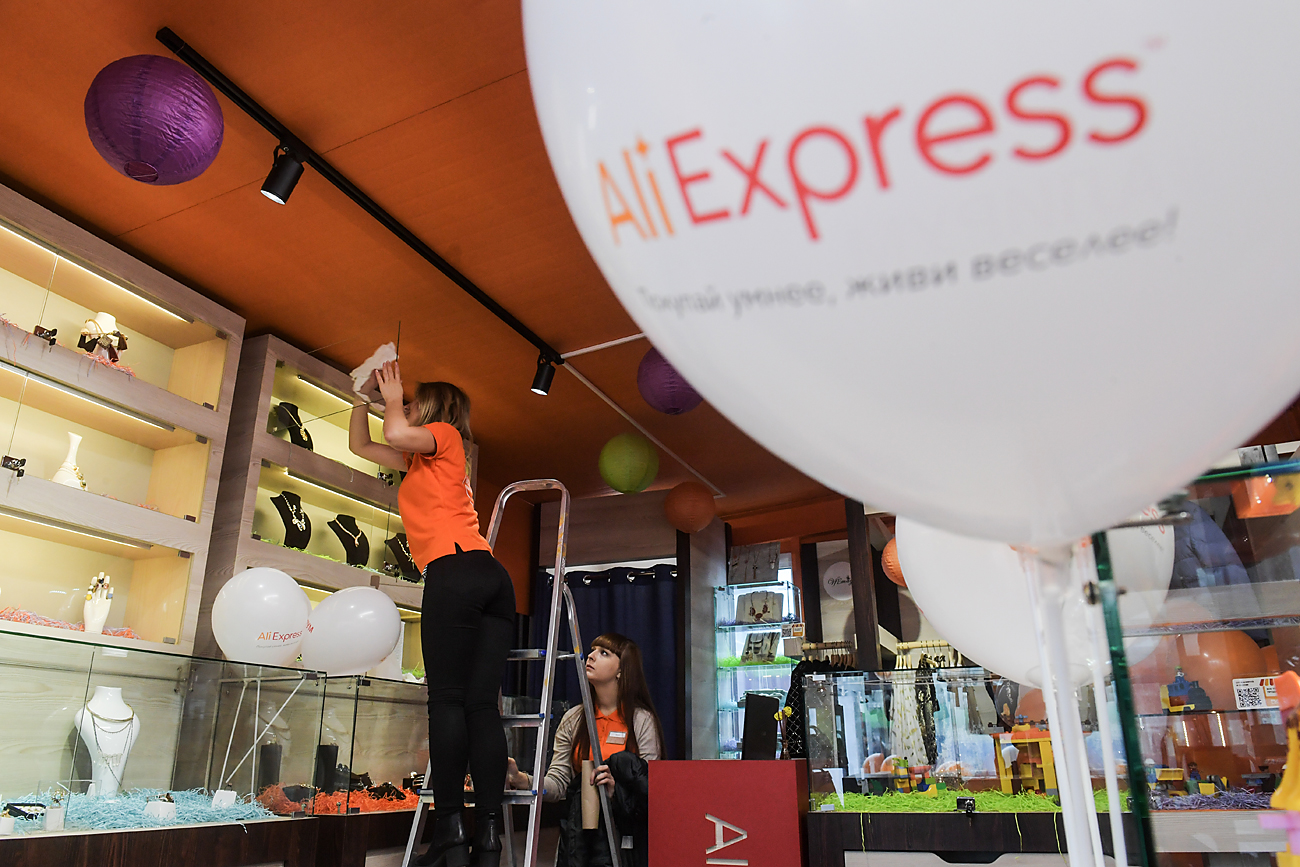 China's e-commerce giant Alibaba Group Holding is setting up a US$2 billion joint venture with Kremlin-backed fund, telecom company MegaFon and billionaire Alisher Usmanov's internet firm Mail.ru Group to expand its e-commerce business in Russia, according to a joint statement released yesterday.
Alibaba will contribute an undisclosed amount of money and fold its existing businesses such as online marketplaces AliExpress Russia and Tmall into the venture.
Upon completion of the transaction, Alibaba will own 48% of AliExpress Russia, while MegaFon will have 24%. In addition, Mail.Ru Group, which is putting its Pandao online shopping business into the joint venture, will own 15% and Russia's sovereign wealth fund will have 13% stake.
The deal values the new outfit at roughly US$2 billion.
"This partnership is an exciting step in Alibaba's international expansion, combining local leadership with our global ecosystem," said Michael Evans, president of Alibaba Group, in the joint statement.
The deal was announced at the Eastern Economic Forum, an international forum held each year in Vladivostok to encourage foreign investment in the Russian Far East.
With a collective control over the joint venture, the parties will inject new capital, strategic assets, leadership, resources and expertise to accelerate the development of Russia's rapidly growing digital economy, said the statement.
The Russian e-commerce market is yet to be explored as only 20% Russians are shopping online, said regional trade group ECommerce Europe.
Russia's online sales are growing at a steady pace in recent years. The country saw a 14.8% increase in its retail e-commerce sales to US$26.88 billion in 2017 from US$23.4 billion a year ago .
The number is expected to reach US$30.91 billion by end of 2018, said Statista, an online statistics, market research and business intelligence portal.
Alibaba has played a major role in Russia's e-commerce market through its AliExpress and Tmall platforms. Launched in 2010, AliExpress Russia is made up of small businesses in China and elsewhere to offer products to international online buyers.
Jack Ma, co-founder and executive chairman of Alibaba, had announced on September 10 that he will step down as executive chairman in 2019 to make way for the company's next generation of leaders. He will be replaced as chairman by current CEO Daniel Zhang.