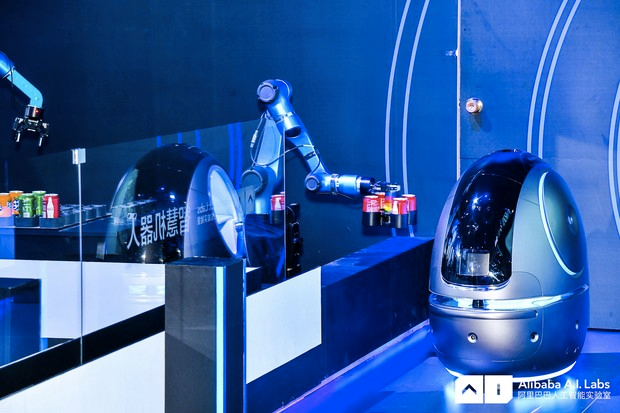 Alibaba A.I. Labs, an artificial intelligence (AI) division of Chinese e-commerce giant Alibaba Group Holding Ltd., announced today that it will launch service robots for the hospitality sector in the coming October to raise its stakes in the booming AI industry.
According to the official announcement, the labs' service robots will be able to handle tasks from delivering meals to taking laundry to guests. Guests can talk to the robot via voice command, touch and hand gesture. The responses are driven by AliGenie, a software that powers Alibaba A.I. Labs' smart speaker, Tmall Genie.
The robot's height is less than one meter, while its walking speed reaches one meter per second. After a trial at a hotel, Alibaba A.I. Labs will assess its suitability for other areas, including hospitals, restaurants and office services.
"Alibaba A.I. Labs' robot is the next step in the evolution towards smart hotels. In addition, it is solving pain points in the hotel sector, such as enhancing service efficiency, with our leading AI technologies," said Chen Lijuan, general manager of Alibaba A.I. Labs in the announcement. "The robot will be the ultimate assistant for hotel guests who want everything quickly and conveniently at their fingertips."
The launch of Alibaba's service robots came at a time when the global service robotics market is booming. The market size is expected to exceed US$22 billion by 2024, projecting a 175% increase from US$8 billion in 2016, said global market research and management consulting firm Global Market Insights.
Following the unveiling of the service robots, Alibaba A.I. Labs also debuted Tmall Genie Auto, its latest initiative in smart mobility to expand Tmall Genie's ecosystem.