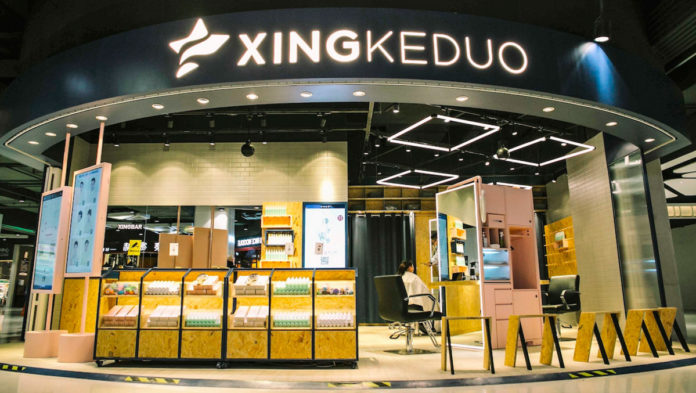 With 58.52% of the Chinese population living in urban areas, services that cater to today's fast modern lifestyle is flourishing.
The latest business built on this rising demand that has raised capital is Beijing-based 15-minute haircut brand Xingkeduo. The company announced today that it has raised a RMB100 million (US$14.4 million) series B round of financing, according to a statement of Shunwei Capital, who co-invested in the company.
CICC Pucheng Investment and existing investors including HongDao Capital and Future Capital co-invested also participated in this round.
Founded in 2015, Xingkeduo offers 15 minute wash-and-cut services. It only concentrates on simple and fast haircut, offering no other services such as hair-waving and hair-dyeing.
Xingduoke combines hairdressing with online-to-offline concepts, where clients could order online, request queue reservations on mobile apps and then enjoy the service in the shops without having to wait in line. They can also go directly to the off-line shops to get a ticket through a ticketing machine.
Its stores are mainly concentrated in shopping centers, office buildings and industrial parks, where busy young professionals prefer such quick services. The company has established nearly 100 stores in first-tier cities in China including Beijing, Shanghai, Chongqing and Hangzhou.
"Xingkeduo have developed rapidly in the past year in aspects of branding, team-building and partnerships, and have become a well-respected benchmark for the hairdressing industry. We are full of confidence in the company's future development and will continue to support it," said Li Wei, executive director of Shunwei Capital.
"The Chinese hairdressing industry has a consumption scale of RMB400 billion (US$58 billion) per year with very large development potential. The fast haircut service solves the most basic and frequent beauty needs of consumers," said Zhuang Wei, founder and CEO of Xingkeduo.
Proceeds of this round will be used for market expansion, technology research and development and team building.
The company previously raised an undisclosed series A+ round led by Shunwei Capital in 2016, and a RMB30 million (US$4.3 million) series A round ley by Join-Hope in 2015.
It also raised millions of US dollars in angel round from Innovation Works and Future Capital in 2015.