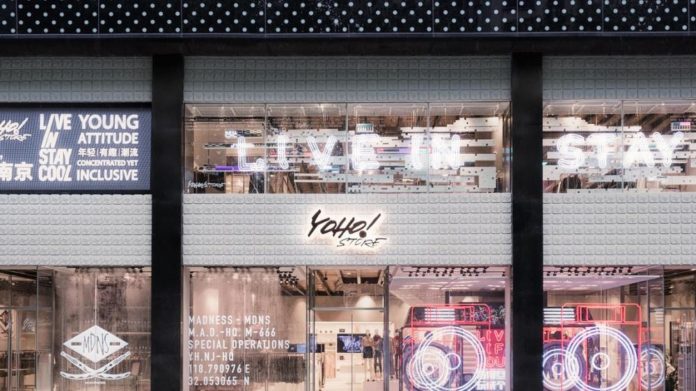 YOHO!, a Chinese streetwear e-commerce platform, on Thursday announced that it has raised tens of millions of US dollars in E+ financing round from C Ventures.The Jiangsu province-based YOHO! has also partnered with Hong Kong art mall K11 to tap into the latter's deep offline resources in retail, Grade A office buildings, serviced apartments and hotels across China.
C Ventures is an investment vehicle for next-generation lifestyle platforms. It was founded in 2017 by Adrian Cheng, who is also the founder of K11.
Founded in 2005, YOHO! started as a youth fashion magazine. The company has expanded to include events, websites and stores. The YOHO! empire now includes YOhO!Boy and YOHO!Girl, annual festival YOHOOD, e-commerce site YOHO!Buy, among others
YOHO! has also started to expand its retail strategy into offline. The company opened its first streetwear flagship shop YOHO!STORE in Nanjing in 2017. In addition, it opened another offline boutique select store YOHO!BLU in Shanghai in September.
YOHO! will use the proceeds of this round to increase the omni-channel retail layout, develop new vertical media content and incubate local fashion brands.
The latest round of financing had Pioneer Capital as the exclusive financial advisor.
The company had previously raised US$100 million series D round led by Fortune Venture Capital in 2015 and US$30 million series C round from SAIF Partners in 2014.
In addition, it also raised tens of millions US dollars from Bertelsmann Asia Investments, Vertex Venture and CDH Venture in 2012, and received several million US dollar series A funding from CDH Venture Partners in 2006.