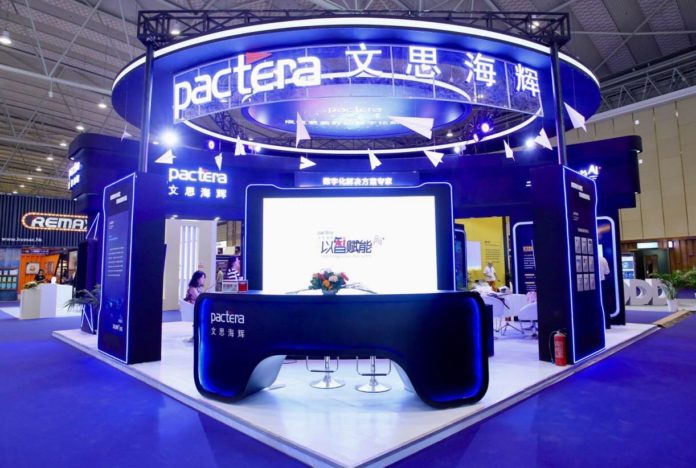 Heavily-indebted China's HNA Group has held talks with investors including Ant Financial, an affiliated fintech company of Chinese e-commerce giant Alibaba Group, to weigh an outright sale and other options for its IT outsourcing unit Pactera.
The company is also considering a spin-off of Pactera's financial services business for a separate listing and has been in discussion with several potential investors, said Reuters citing people with knowledge of the situation.
Alibaba-owned Chinese online payment platform Ant Financial is among the potential investors exploring a deal with Pactera. Terms of any deal under talks between the duo are yet to be disclosed, said Reuters.
The identity of other investors and the specific amount of the deal have not yet been disclosed.
Pactera, HNA and Ant Financial did not immediately respond to China Money Network seeking for comments.
The discussions on Pactera, which HNA acquired from private equity firm Blackstone in October 2016 for about US$675 million in cash, comes amid a series of sales by the Chinese shipping-and-airline giant HNA.
In September, China Money Network had reported that the financially-troubled HNA's investment vehicle is possibly dropping its attempt to take over Chinese Amazon.com-like book retailer Dangdang.
In addition, HNA is also looking to sell a property project in Shanghai to Chinese developer Fujian Group for RMB2.9 billion (US$456 million) to shore up its balance sheet.
Moreover, the company had also dropped its plan of acquiring an American alternative investment firm SkyBridge Capital in early May.
In total, HNA has sold or agreed to sell over US$20 billion worth of assets around the world since January, said Reuters.
The consulting and technology services provider Pactera has also struggled with its finances.
The company saw its planned initial public offering (IPO) get halted in 2017, when Goldman Sachs suspended early-stage work on its IPO due to the company's failure to meet bank's internal due diligence standards.
Pactera had been downgraded by ratings agency Moody's to Caa1 from B3 in July. The ratings agency is said to maintain a negative outlook on Pactera's ratings with the company's weak liquidity position being its main concern.
Founded in 1995, Pactera provides digital marketing, big data analysis, business process outsourcing and other services for companies across different sectors including banking, automotive and telecommunication, according to the company's website.
Beijing-based Pactera counts Sequoia Capital, wealth advisory services provider Legend Investment Advisor GGV Capital and the US$3.8 billion multi-stage venture capital firm Legend Investment Advisor as its financial backers from its previous financing rounds.