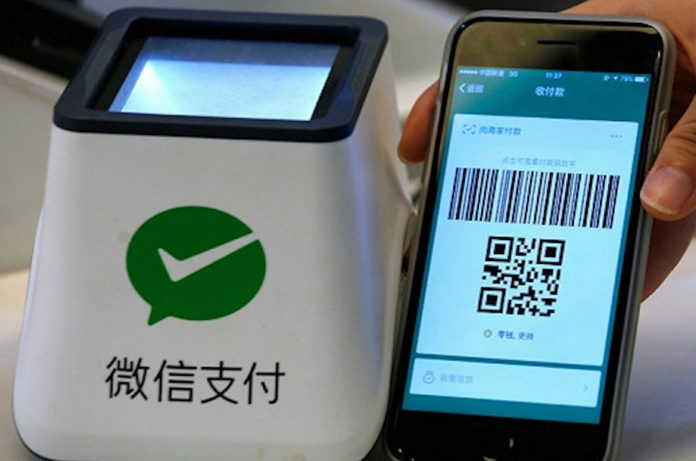 Singaporean electronic payment services company the Nets Group is in talks with Tencent Holdings' WeChat Pay to allow users of its NetsPay digital wallet to make mobile payments in mainland China.
The partnership will allow NetsPay users to scan QR codes in stores accepting WeChat Pay in China and settle purchases in Singapore dollars. Negotiations are still ongoing and a final deal has not yet been reached, according to a South China Morning Post report citing people with information of the matter.
If the partnership is completed, it will make NetsPay the first third-party digital wallet to link with WeChat for cross-border payments in China. It will enable WeChat Pay to expand its user base as well.
Singapore residents will be able to transact payments when traveling in China or other regions where WeChat Pay has expanded its business to, including Australia, Hong Kong, Japan, Malaysia, South Korea and Thailand.
Last month, Nets announced a partnership with Chinese financial services corporation UnionPay to accept NetsPay mobile application at more than 7.5 million UnionPay QR code merchants and close to 12 million UnionPay QuickPass contactless points worldwide.
At the same time, WeChat Pay HK, a Hong Kong version of WeChat Payment operated under Tencent Holdings, partnered with China UnionPay and its subsidiary UnionPay International to launch a cross-border mobile payment.
Hong Kong users can pay for purchases in the mainland and settle transactions in Hong Kong dollars starting from October, according to a statement from Tencent.
Tencent Pay's chief rival, Alibaba's Alipay, is also focused on expanding overseas services and signing up more merchants to accept their respective payment services for Chinese tourists who are increasingly traveling around the world.