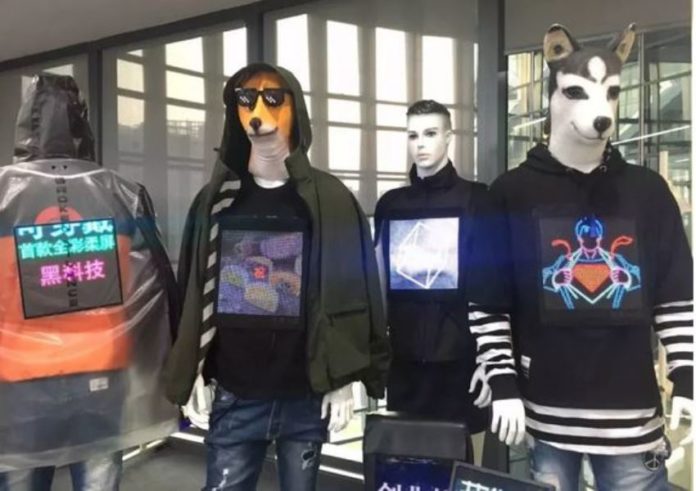 Beijing-based Change Clothing Technology, a start-up providing wearable flexible screen, has raised RMB25 million (US$3.6 million) in pre-A round of financing, according to a company announcement from its official website.
DT Capital Partners and Chinese research driven venture capital firm Zhencheng Capital co-invested in this round.
Founded in April 2018, Change Clothing uses flexible screen technology and embeds it into ordinary working clothes. This helps companies advertise on their employs uniform or clothes, making it a single moving advertisements when employs wear the clothes.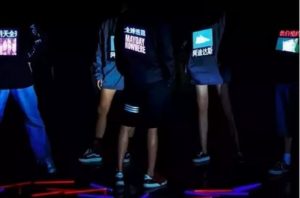 The flexible LED screen is 1.8mm thick and 75g heavy. It can be bent and folded at will, and supports various forms of content display including text, pictures, video and other media formats. It can be embedded in different clothing materials.
The company also provides function to track and collect data through its built-in chip. In addition, it also lets consumers distribute advertising content by just one-click through a remote operation .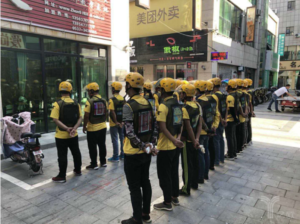 There are at least 200 million service and sales employees in the domestic industries including catering, retail, takeaway, beauty and entertainment, leaving a huge room for this new kind of advertisement, according to the statement of the company citing relevant industry data.
"We have invested in unicorn media companies such as Focus Media and Moviebook in recent years. Change Clothing Technology is our latest try. DT Capital will provide large amount of advertising resources and traffic to the company to accelerate its advertising screens' layout and visibility expansion," said Lu Hongyu, partner of DT Capital,in the same statement.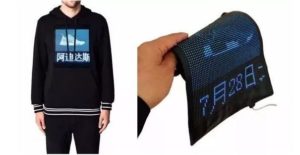 The company will use the proceeds on product research and development, and expansion purposes, especially putting more screens in shopping malls and supermarkets.
It has reached cooperation with domestic companies including Wumart, Jingkelong Supermarket, Gome, China Mobile and Meituan, realizing a 200% monthly revenue growth, the company said.