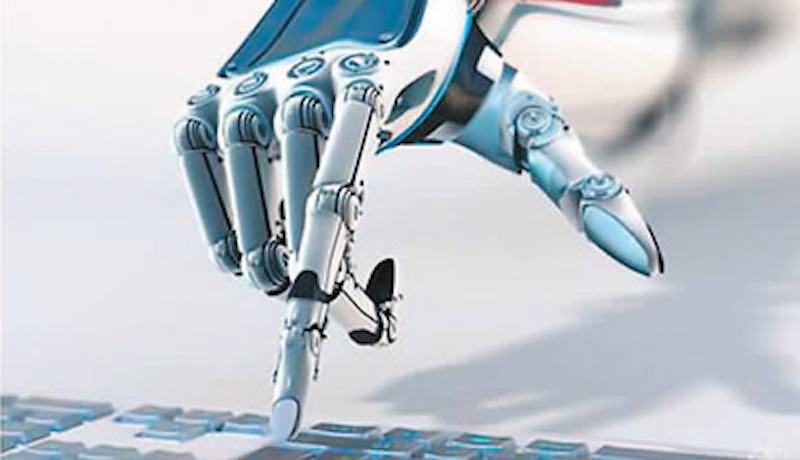 Chinese artificial intelligence (AI) firm Horizon Robotics will secure a new round of financing at between US$500 million and US$1 billion from new investors including a chip firm that is of the equivalent prominence as its early-stage backer Intel Corporation, said Horizon Robotics's management at an event in Beijing on Tuesday.
Horizon Robotics, a company among China Money Network's China AI Top 50, is welcoming the new funding from investors including a chip firm "as prominent as Intel", Yu Kai, founder and chief executive officer of Horizon Robotics revealed to a group of reporters at Chinese security distribution and procurement event Security China 2018.
The Beijing-based robotics chip developer secured a US$100 million financing round in late 2017 led by Intel Capital, the venture capital arm of the world's largest semiconductor company Intel.
The sales of Intel triumphed all its competitors and reached US$56.31 billion as of April 18 2017, according to statistics conducted by investing and finance analysis portal Investopedia.
Statistics show that the global chip giant was tailed by a number of world-renowned chip makers — one of which could be the undisclosed investor mentioned by Yu, including Samsung with a sales record of US$43.54 billion at the same period of time. Taiwan Semiconductor Manufacturing Company ranked third with its sales totaling US$29.32 billion, followed by their American counterpart Qualcomm with US$15.44 billion sales.
Other companies including Broadcom, SK Hynix, Micron Technology, Toshiba are also on the list.
Yu said that the upcoming new funding round will also see the participation of an automobile manufacturer.
Meanwhile, Horizon Robotics launched its new AI-powered solutions for the construction of future smart cities.
The Beijing-based company said that it will focus on promoting the application of its technologies. "From the development of technologies to their corresponding applications, Horizon Robotics will help manufacturers speed up the process of putting technologies into actual operations," said Yu.
Founded in 2015 by Yu, a former head of Baidu's Institute of Deep Learning, Horizon Robotics specializes in connecting processors, hardware, software, cloud computing and big data to create full range solutions for the AI technology.
Technologies developed by the company can be applied to sectors including smart home appliances, autonomous driving vehicles and toys, according to the company's website.
Horizon Robotics raised an undisclosed amount of funding in April 2016 led by Yuri Milner, Russian entrepreneur, venture capitalist and founder of investment firm Digital Sky Technologies. The company also counts Morningside Venture Capital, Hillhouse Capital Group and Sequoia Capital among its backers.