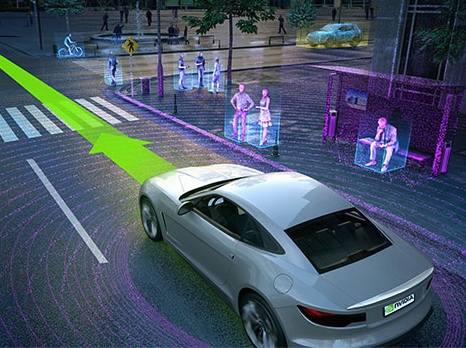 Innovusion, a U.S.-based autonomous vehicle LiDAR technology developer, has completed a US$30 million series A funding round. The financing is co-led by China's NIO Capital and Eight Roads Ventures, as well as American investment firm F-Prime Capital, according to a company announcement.
Chinese VC firm Gaorong Capital, a seed round investor, and other strategic investors also participates in the round. NIO Capital is the investment arm of Chinese electric vehicle firm NIO, which completed a New York listing last month.
Founded in 2016 and based in San Francisco, California, Innovusion began releasing samples of Innovusion Cheetah LiDAR in the second quarter of 2018.
Its image-grade LiDAR system, Innovusion Cheetah, combines high signal-to-noise ratio required for long-distance detection, which can facilitate vehicles to detect objects over 200 meters away and generate pictures with over 300 lines of resolution while maintaining a high speed, said the company.
The system can support level 4+ autonomous driving solutions. Level 4 means that no driver attention is ever required for safety, driving only needs human support in limited spatial areas or under special circumstances, like traffic jams. Level 5 means no human intervention is required at all, such as a robotic taxi.
"When looking at the robo-taxi market and the amount of testing needed, we see a strong immediate need for high performance LiDAR sensors," said Ian Zhu, managing partner at NIO Capital, "As for the OEM market, we see automakers putting more and more efforts on testing and integrating sensors for autonomous driving with more strict requirements related to cost, auto-gradability as well as performance."
"We believe AV is a game-changer for the future of mobility and look forward to supporting the development of the entire ecosystem," said Ted Chua, Partner of Eight Roads Ventures China.
The proceeds will be used to expand the company's R&D team and manufacturing facilities, deliver Innovusion Cheetah LiDAR to customers globally and help drive innovative perception solutions in autonomous vehicles, said Junwei Bao, co-founder and CEO of Innovusion.