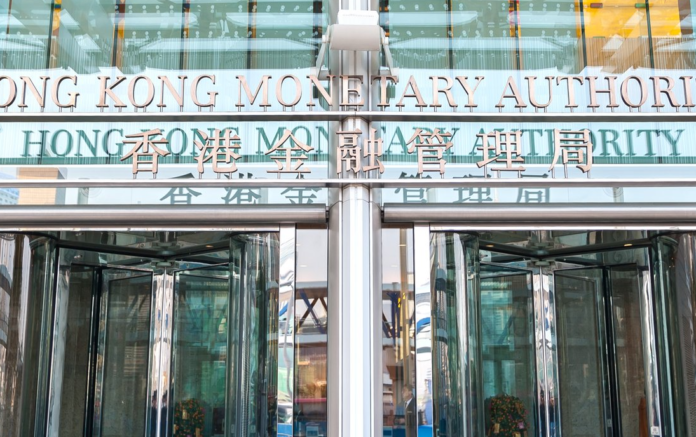 Hong Kong Monetary Authority, Hong Kong's de facto central bank, launches a Blockchain-powered platform called eTradeConnect to further trade financing, with a coalition of 12 banks, according to an announcement of HKMA.
Initiated by seven banks, namely Bank of East Asia, HSBC Hong Kong and Standard Charted Bank, the platform was managed by Hong Kong Trade Finance Platform Co., Ltd. (HKTFPCL). Other five banks have participated in the program.
All companies and institutions can apply to HKTFPC and will be granted to establish a blockchain-based network node connected to the portal after they reach a service agreement with HKTFPCL.
Since September 27, 18 companies have registered and set up their own blockchain node agreement.
The prototype uses blockchain to connect stakeholders in the trade financing, provide a marketplace for cross-industry and cross-border trades,.
It also allows users to verify trade documents with real-time updates and automatic reconciliation.
The new mechanism will reduce the cost of local and cross-border trade financing, and save the time significantly as well.
"Hong Kong can play a more important role in reshaping the future of global trade finance," said Diana Cesar, Chief Executive Officer of HSBC Hong Kong.
"The total amount of trade finance in Hong Kong in 2017 exceeded US$9 trillion, but the procedures in the financing process were recorded by paper," she added.
In addition to eTradeConnect, Standard Charted Bank also issued a Trade Finance Blockchain Platform to promote trades in Greater Bay Area led by the People's Bank of China and Singapore's Networked Trade Platform (NTP), as well as some global cooperation projects, like the Trade Information Network and Voltron Plan.
We.trade, a European digital trading platform supported by blockchain, will joint hands with HKMA to carry out a research on the connection technology of two blockchain platforms.
The project also provides digital helps for cross-border trades between Asia and Europe, as well as setting technical linkage specifications for blockchain platforms.
Founded in July this year, we.trade provides trading services to enterprises and banks mainly in Europe. By tracking and managing transactions, It simplifies the trade financing process and ensures the safety of international trade.
We.trade is currently attended by 14 major European banks, including HSBC.