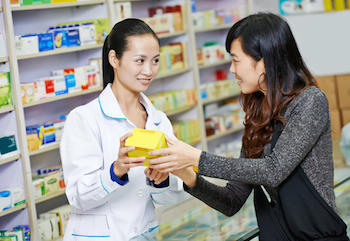 Warburg Pincus has completed the acquisition of 100% stake of the China healthcare business from DKSH, a market expansion services provider with a focus on Asia.
The acquired business will operate as an independent entity from November 1, 2018, and plans to launch a new brand in January 2019. No financial details were disclosed in an announcement.
This milestone transaction is the first control deal by Warburg Pincus in China and demonstrates the continued confidence in the healthcare sector in China by the firm.
DKSH China Healthcare focuses on the market expansion and distribution of pharmaceuticals, medical devices, and OTC/consumer health products in the country.
The company has established a nation-wide distribution network of unique scope and depth in the industry, supported by mature infrastructure and information system, as well as a highly-regarded professional team.
Headquartered in Zurich, Switzerland, DKSH Group is the market expansion services provider with a long tradition of doing business in and with Asia. With over 150 years of history, its healthcare business in Asia spans across 13 Asian markets, including Cambodia, China, Hong Kong SAR, Indonesia, South Korea, Laos, Macao SAR, Malaysia, Myanmar, Singapore, Taiwan, Thailand and Vietnam. In July this year, Warburg Pincus reached an agreement with DKSH to acquire its healthcare business in China.
"We have a high regard for DKSH's reputation and professionalism in China's healthcare distribution industry," said Min Fang, Managing Director of Warburg Pincus. "China's healthcare industry presents tremendous opportunities for high-quality pharmaceutical and medical device products, and we are confident that the business will continue to introduce advanced healthcare products from global brands to Chinese patients and consumers."
In the future, Warburg Pincus has plans to upgrade supply chain capabilities, attract talents, and create synergies with Warburg Pincus global healthcare and logistics portfolio companies, and providing capital support to expand the scope of services for the company's clients.
In addition, the newly-acquired healthcare business in China has formed a strategic partnership with DKSH Group, drawing on strengths of both parties to ensure that the company and DKSH Group will be collectively providing the best one-stop solutions for their clients in the region for years to come.