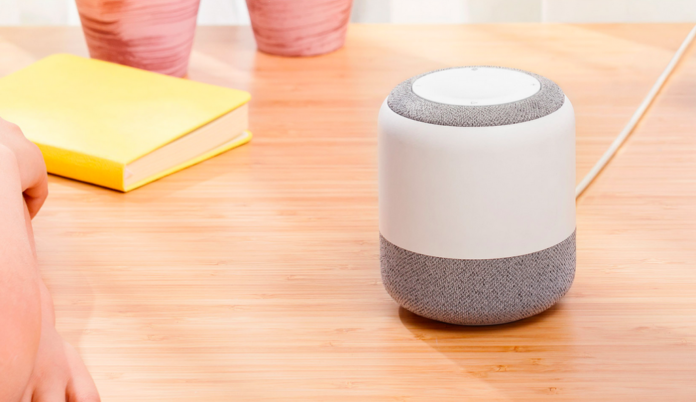 China's rapidly growing smart speaker market has reached a new high in the third quarter of the fiscal, with newcomer Baidu making its way to become the third largest vendor, according to a report by research firm Canalys.
Smart speaker shipments in the third quarter of the fiscal hit 5.8 million units, with 1.0% quarter-on-quarter growth, and in a market that barely existed in the same quarter a year ago.
Baidu, which entered into the market with a new line of smart speakers in the second quarter of 2018, had shipped 1 million units and recorded sequential growth of 711%, making it the third largest vendor in the third quarter.
In the same quarter, Alibaba had shipped 2.2 million Tmall Genie smart speakers to secure the top position, followed by Xiaomi, which delivered 1.9 million units. Both the companies had a sequential decline of 26% and 6%, respectively.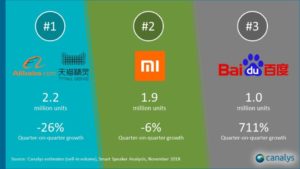 "The third quarter proved the perfect time for vendors to try out new sales tactics beyond just price promotion. For example, Alibaba started to work with major home appliance makers, such as Midea, Haier and AUX, to bundle smart speakers with smart appliances. This increased awareness of Tmall Genie and gave people opportunities to use smart speakers to control newly bought items, such as air purifiers, robot vacuums, TVs and light bulbs," said Mo Jia, Canalys Analyst.
"Third quarter also became a good opportunity to test the robustness of vendors' channels as offline became more important for speaker products. Xiaomi's mix of online and Mi Home offline channels helped the company maintain stable shipments of its Xiaoai speakers in the third quarter, with no major online sales event, while it grew its portfolio with the low-cost Xiaoai Mini to also cater to offline retail." Mo added.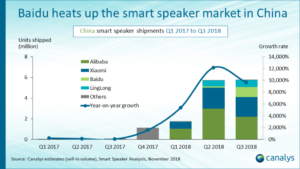 Baidu had officially entered the domestic smart speaker market in early 2017 by acquiring Raven Technology, a Chinese startup that developed an AI voice assistant platform.
The company shifted its smart speaker strategy to mass market products from earlier premium price devices after its first-generation smart speaker, the Raven H, failed to perform well last year.
"Building up its smart speaker user base will be Baidu's biggest priority, to increase the touch points for its smart assistant," said Jason Low, Canalys Senior Analyst.
Canalys forecasts explosive smart speaker market growth in the fourth quarter of the fiscal, backed by another round of aggressive marketing and promotional campaigns focusing on lower prices and more appealing bundles during the shopping festivals in the next few months.