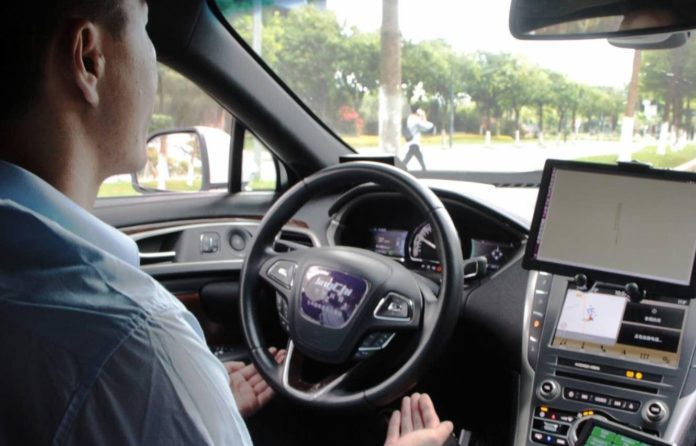 China kick-started its trial operation of its first fleet of driverless taxi last week in southern China's Guangzhou Province in an attempt to promote the country's autonomous driving technology.
Developed by Guangzhou-based autonomous driving firm WeRide.ai and operated by the local public transport group Baiyun Company, the driverless cabs are equipped with level four (L4) autonomous driving technique that enables it to slow down, pull over or park themselves at a safe spot if a driver is not in control. WeRide.ai just completed a series A round last week.
Leveraging the artificial intelligence technology, each of the driverless cabs has two light detection and ranging (Lidar) sensors, three cameras and a millimeter-wave radar. These gears allow it to recognize obstacles and pedestrians at a distance of 200 meters (650 feet), according to the local Chinese newspaper Yangcheng Evening News.
To reduce passengers' safety concerns, each driverless cab is supervised by two maintenance staff, who has gone through 200 hours of training prior to the trial launch. The maintenance staff can take control of the vehicle at any time by switching the system from "autonomous mode" to "normal mode".
Three autonomous taxi were launched on November 1 at Guangzhou University Town, a densely populated area in Guangzhou with many higher education institutions. These taxi services run from 14:00 to 16:00 every day, China's state-owned newspaper Beijing Youth Daily reported.
According to the report, the self-driving cabs allow passengers to place orders through a mobile app at a starting price of RMB12 (US$1.73), which is at the same price as the regular cabs in the city.
The autonomous cabs' trial operation came at a time when Beijing has included the autonomous driving technology as one of the crucial sectors in its "Made in China 2025″ scheme, an ambitious plan to transform the country into an innovative high tech powerhouse by 2025.
Driven by the government's favorable policies and a general trend of developing self-driving vehicles, China has seen many technology companies teaming up with automakers to launch their plans in producing driverless cars.
Chinese internet giant Baidu and Volvo Cars have formed a strategic partnership in early November to jointly develop and mass produce Level 4 (L4) autonomous driving passenger cars for the Chinese market.
The Chinese government as well, is catching up with its automakers in the effort to produce road-tested autonomous vehicles. The city of Shanghai issued licenses in early March to auto makers on Thursday that allow testing of self-driving vehicles on public roads for the first time.