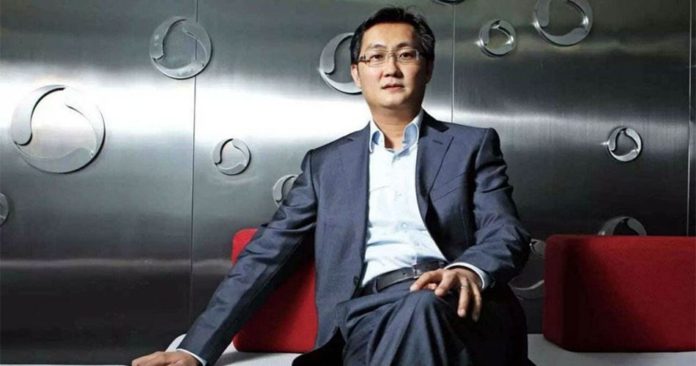 Tencent Foundation, a charitable fund of Tencent, is planning to invest RMB1 billion (US$140 million) to set up an award for significant science discovery and inspire young generations into scientific exploration. 
The "Scientific Exploration Award" has been initiated and co-launched by Pony Ma, the founder and CEO of Tencent Holdings Limited, Peking University's professor Rao Yi, Chinese Nobel-winning physicist Yang Chen-Ning and twelve other scientists, according to an announcement.
The award aims to sponsor 50 practitioners, who are less than 45 years old, in the basic science and cutting-edge technology field. Each winner will receive RMB600,000 for five consecutive years.
"Tencent Foundation will sponsor the award advocated by many scientists to raise more talents for the research and innovation of cutting-edge core technologies," said Pony Ma in the same statement.
The initiative has roped in five specialists in science and technology as consultants for the award, including Xu Kuangdi, a Chinese politician and scientists who once served as the Mayor of Shanghai, Pan Yunhe, a Chinese expert in artificial intelligence and geographic information systems, Xu Zhihong, a botanist and former President of Peking University, Chih-Chen Wang, a Chinese biophysicist and Xu Guanhua, a specialist in remote sensing application.
Registration and nomination for the award will open in January 2019 and will release the name of the first batch of award laureate in July 2019. The winners will receive their awards in a formal awards ceremony later in September.
"Having our own innovative discoveries and original inventions can stimulate China's economy and social development," said Rao Yi, professor Rao Yi,
"We must pay more attention to supporting young scientists and technicians," he added.
The Chinese billionaire and internet tycoon Pony Ma has also sponsored to build Westlake University to accumulate talents and forge social connections.
Located in the eastern Chinese city of Hangzhou and advocated in 2015 by seven scholars, Westlake University is a research-oriented private university which has included Nobel-winning physicists Yang Chen-Ning as the the honorary chairman of the board, as well as former vice president of Tsinghua University Shi Yigong as the first president of the university.
At present, about 68 independent laboratory directors and doctoral supervisors have been recruited via global talent recruitment. A total of 139 doctoral students have been enrolled and the university is also planning to start enrolling undergraduates by 2023.