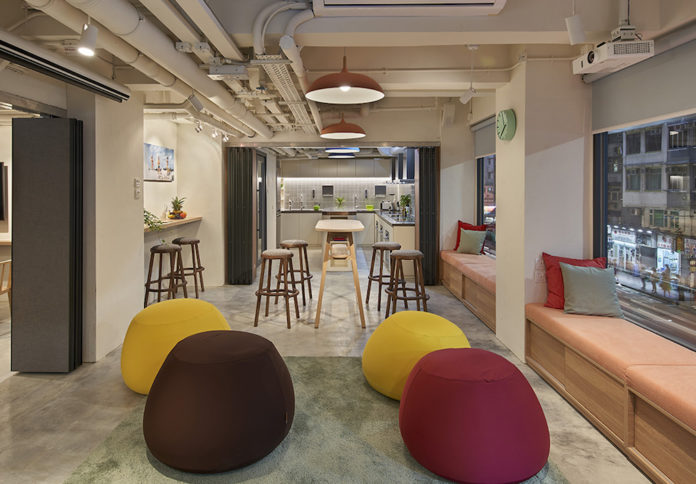 An affiliate of Warburg Pincus has invested US$181 million into Weave Co-Living, a Hong Kong-based co-living rental accommodation provider targeting millennials and young professionals.
Warburg Pincus has the option to upsize to invest up to US$413.5 million into Weave, says a company announcement today.
This investment marks the first rental accommodation platform that Warburg Pincus has backed outside of mainland China. This follows the firm's partnerships with mainland China's apartment rental platforms such as Mofang, Nova and Ziroom.
With Warburg Pincus on board, Weave aims to grow its co-living rental accommodation portfolio in gateway cities across Asia Pacific to over 10,000 bedrooms in the next five years. Over time, Weave intends to launch new rental accommodation options catering to different target demographics.
Weave was founded in 2017 by Sachin Doshi, the former head of private real estate at APG Asset Management in Hong Kong. Weave provides high quality, modern, conveniently located, secure and affordable living spaces for millennials and young professionals.
"Weave on Boundary", Weave's first property with a community of 160 residents, opened in Hong Kong in August this year. Through extensive shared spaces like living room, movie room, kitchen, gym, games area, laundry, and the use of technology, Weave aims to build close-knit communities in its co-living spaces.
"There is a fundamental shift in the way young people want to live, interact and experience a more fulfilling lifestyle. With serious affordability constraints and limited supply of quality rental apartments across many gateway cities in the region, collaborative living is an innovative, hassle-free way of urban living with all the perks and none of the pain points of traditional accommodation models – all at a value-for-money price," said Sachin Doshi, founder & chairman of Weave Co-Living.
Based on Demographia's housing affordability survey for 2018, Hong Kong, Sydney, Melbourne, Tokyo and Singapore continued to be among the least affordable global cities for residential real estate with median house price as high as 20 times median household income in Hong Kong for example.
According to studies by CBRE, home ownership by millennials in Asia Pacific stands at 11%, significantly lower than the global average of 15%. With over two-thirds of the region's millennials now living with their parents intending to rent.
"This partnership builds upon our established investments in the multi-family sector in mainland China and we continue to be attracted to the significant market potential of the sector across key gateway cities in Asia Pacific underpinned by strong demand for good quality rental accommodation options," says Joseph Gagnon, Managing Director and Head of Asia Real Estate for Warburg Pincus.