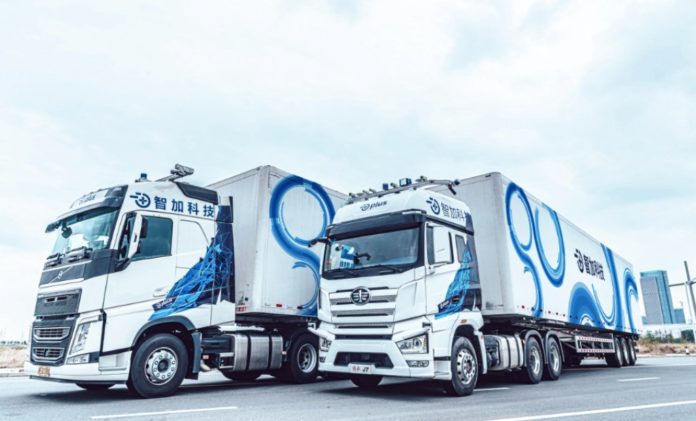 PlusAI, an autonomous driving start-up, today announced that it has raised an undisclosed  series A+ financing round led by Sequoia Capital China.
No financial and participating investors details were disclosed in the announcement.
Founded in Silicon Valley in 2016 by David Liu and Hao Zheng, Suzhou, Jiangsu Province-based PlusAI specializes in developing full-stack self-driving technology to enable large scale autonomous commercial fleets.
The company has partnered with truck original equipment manufacturers (OEMs) and transportation providers to build autonomous trucks.
In March 2018, PlusAI had cooperated with Chinese state-owned automaker FAW Group to unveil a Level 4 self-driving truck Jiefang J7, which was launched last month.
In addition, PlusAI had entered into a strategic partnership earlier this month with its existing investor Full Truck Alliance Group, a truck-hailing firm which had completed a US$1 billion new funding round in October.
With the conclusion of the latest round of financing, PlusAI is aiming to accelerate the development and commercialization of Level 4 self-driving truck, construct a large-scale safe fleet and upgrade the logistics industry through the introduction of top talents of the industry.
The company's backers from the previous round include GSR Ventures, Lightspeed China Partners, China Growth Capital and Full Truck Alliance Group.