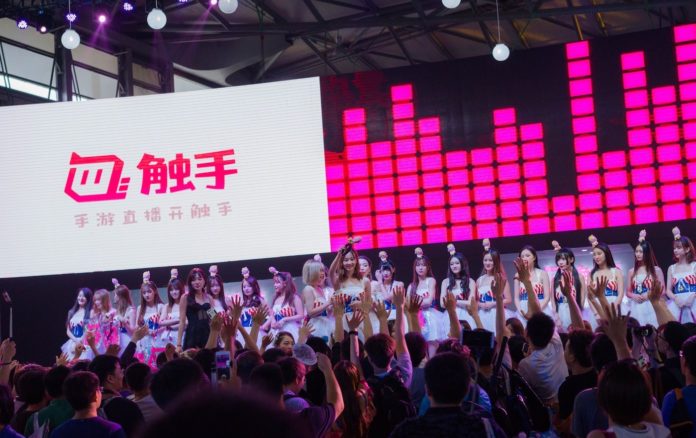 Chushou TV, a Chinese online game streaming platform, had announced yesterday that it has secured a new round of financing from the country's online video platform iQiyi earlier this year.
The company did not disclose the specific amount involved in the deal.
The new funding came roughly at the same time when Chushou TV had raised US$120 million in series D financing round led by Google in January, said Yang Shuyu, chief marketing officer of Chushou TV. But the investment transaction from iQiyi was delayed as the company was gearing up for an initial public offering (IPO) in late March, which left iQiyi with a hectic listing schedule.
Launched in July 2015, Hangzhou-based Chushou TV is a live streaming platform specializing in mobile games. The platform provides live streaming and commentary of some of the most popular games in China such as Wangzhe Rongyao, a multiplayer online battle arena developed by China's internet giant Tencent. The game's international adoption, Arena of Valor, had over 80 million daily active users and 200 million monthly active users in 2017, as per official statistics provided by Tencent.
According to Chushou TV's website, the platform has recorded more than eight million registered users engaged in live streaming while the playing the mobile games on its site, with an aggregate of 90 million mobile games players watching the live content.
In January 2017, Chushou TV had also secured a RMB400 million (US$58 million) venture round led by venture capital firms GGV Capital and Shunwei Capital. The platform counts Qiming Venture Partners and Alpha X Capital among its backers from the previous funding rounds.