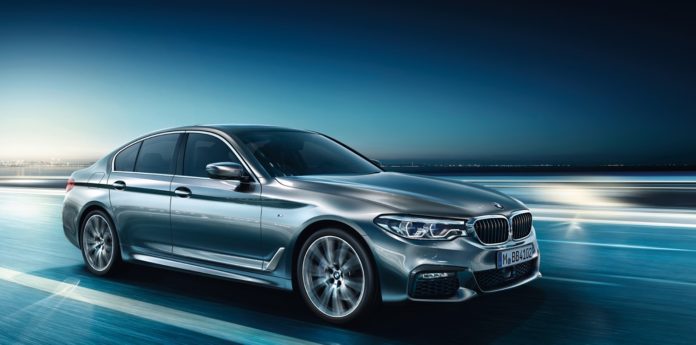 German luxury automobile producer BMW is looking to commence its online ride-hailing services by mid-December in China as the company became the first global automaker to obtain a license in the country's fast-growing ride-hailing market.
BMW issued a statement on Wednesday to confirm that its fully-owned subsidiary BMW Mobility Service Limited, which was founded in April 2018, has obtained the necessary ride-hailing license in southwestern China's Chengdu city.
The ride-hailing services are expected to kick-start in Chengdu on December 14, Chinese venture and technology-focused media platform iyiou.com reported, citing company insiders.
Targeting the niche luxury ride-hailing in China, BMW is planning to launch its services with 200 BMW 5 Series cars at the initial stage. These cars will include both the oil fuelled version and the plug-in hybrid version, said the source.
The foray into China's ride-hailing market comes at a time when Chinese people are embracing a more convenient and flexible mode of transportation amid lifting life quality and the rising average income.
According to a report conducted by consulting agency iiMedia Research, the number of customers in China's ride-hailing industry is expected to hit 282 million in 2018, representing nearly 20% growth, as against 236 million users in 2017.
The overall market size is valued at US$23 billion, which is more than all other ride-hailing markets combined, as per consulting firm Bina & Co. At present, China's Didi Chuxing holds the largest chunk in the market with 90% of all bookings.
Meanwhile, the competition in China's ride-hailing market has become tight. The country's largest ride-hailing provider Didi Chuxing is finalising a deal with German automaker Volkswagen AG to set up a joint venture to develop mobility services in China. With a focus on building a fleet operation business, the duo are also looking into other potential areas such as designing new car models for ride-hailing.
Chinese automobile manufacturer Zhejiang Geely Holding Group is also in talks with its German counterpart Daimler AG to set up a 50:50 joint venture in China, with the purpose of tapping into the country's ride-hailing and car-sharing market.
In addition, the country's state-owned automotive manufacturer SAIC Motor has already officially marched into the online ride-hailing market with the launch of its own ride-hailing platform in November.