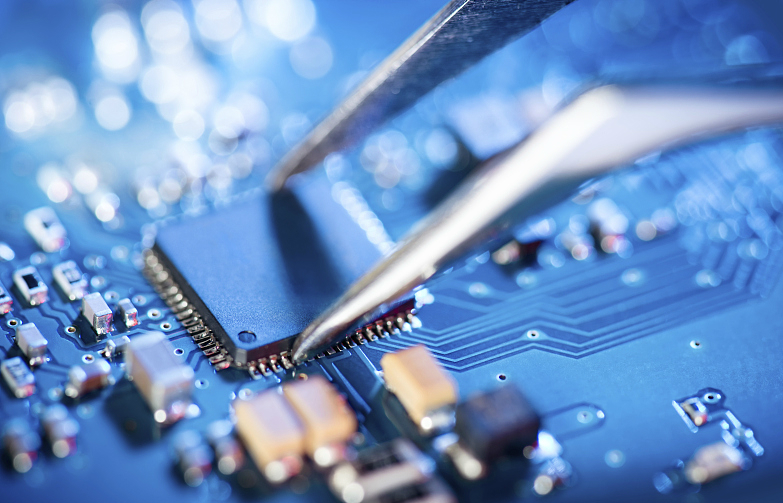 Chinese chip design firm Smart Logic has secured an angel round of financing led by Shanghai Alliance Investment Limited, an investment arm of Shanghai Municipal Government chaired by the eldest son of former Chinese president Jiang Zemin.
The new round is claimed to have raised several hundred million yuan, however specific amount remains undisclosed.
Zero2IPO Capital, a Chinese investment banking service provider founded in 2000, was the exclusive financial adviser of the round. Besides, the round also saw the participation of Chinese private equity firm Grand Flight Investment, according to a statement released today by Zero2IPO Capital.
The new funding comes at a time when Beijing is trying to build its own chip manufacturing capabilities to reduce its reliance on US$200 billion of annual imports.
With its key founding members from China's Institute of Automation under the Chinese Academy of Sciences, Smart Logic was established in 1992 as a high-performance chip design company. The company's founder and chief executive officer Wang Donglin was the former director of the Institute of Automation.
The company primarily engages in the research and development of three domain-specific processors, namely high performance processor (HPP), universal communication processor (UCP) and universal multimedia processor (UMP).
Headquartered in Shanghai and founded in 1994, Shanghai Alliance Investment Limited primarily seeks for investment opportunities in information technology, life science, energy and smart manufacturing and modern service.
Shanghai Alliance Investment Limited's chairman and chief executive officer, Jiang Hengmian, is the eldest son of former Chinese president Jiang Zemin.
According to the statement, the company follows closely China's national strategies and invests in companies that are viewed important by Shanghai Technology Innovation Center (STIC), a non-profitable public science and technology service organization.
Integrated circuit-related companies under its portfolio include state-owned Shanghai Zhaoxin Semiconductor Company, foundry services provider Huahong Grace and Silicon Wisdom Technology Inc.
The proceeds from the new round will be used to optimize and upgrade the company's chip products. Smart Logic also plans to use the funding to speed up the applications of its products in fields including super computing, mobile communication and multimedia.