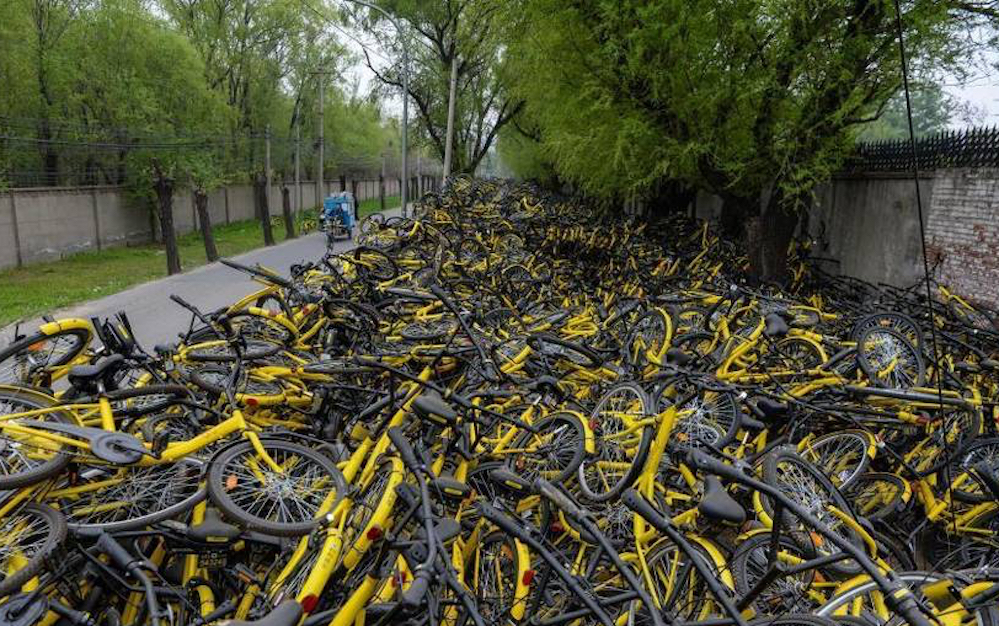 Dockless scooter sharing start-up Bounce has acquired India assets of Chinese bicycle-sharing firm ofo, marking its entry into the bicycle sharing space.
As part of the acquisition, around 5,000 bikes of ofo India have been rebranded into Bounce. Some members of ofo's management team have joined Bounce.
Financial terms of the acquisition are yet to be announced by the company.
"We bought bicycles from ofo and acquired some key employees," said Vivekananda HR, the co-founder of Bounce.
Founded in 2014, Bounce is a rental services provider which allow users to rent motorbikes or kick scooters on an hourly, weekly or monthly basis. The company has expanded its renting services to include bicycles and electric bicycles.
The company's "One Way Rental" service allows users to pick up and drop the bike anywhere they need to, and be done with the ride, according to company's website. The cost of the commute is based on distance and time spent.
The company is present in India in several major cities, such as Bengaluru, Hyderabad, Mysore, Jaipur, Manipal, Ahmedabad and Gokarna, and is also operating in New Zealand.
In August, Bounce had raised US$12.2 million in series A round of funding, led by Sequoia Capital India and Accel Partners and rebranded itself from Metro Bikes to Bounce. In addition, it had secured US$3 million in debt financing from venture debt firm InnoVen Capital in September.
Due to cash crunch in July, ofo had to shut down its bike-sharing services in seven cities in India where ofo had ventured in about seven months ago.
In addition to India, ofo had withdrawn from multiple markets around the world, including Japan, Europe and North America, with an aim to focus on what it considers to be the most promising markets, such as mainland China and Hong Kong.
Tencent-backed Mobike, a homegrown rival of ofo, had forayed into India in June after being acquired by China's online food delivery services operator in April.