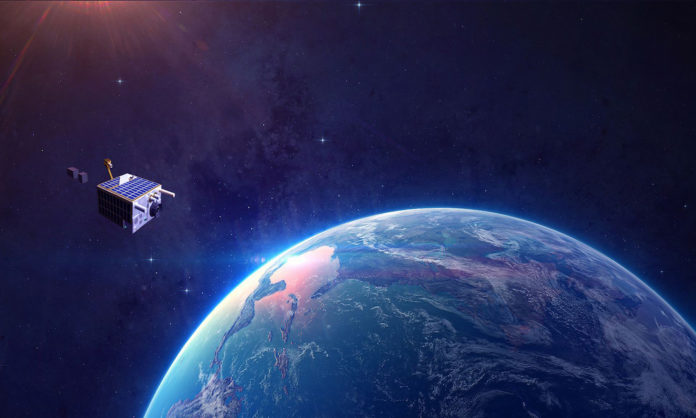 Commsat, a Chinese private aerospace company, has raised about RMB100 million (US$14.40 million) in series A+ round of financing, led by Skychee Ventures. 
The latest round saw the participation of funds under China COSCO Corporation Limited and China Three Gorges Corporation.
Founded in 2015, Beijing-based Commsat is a Chinese low-track satellite constellation operator, which mainly focuses on micro IoT-based satellite innovation and applications, and communication system research and development.
To differentiate itself from others in the aerospace industry, Commsat aims to integrate Internet of Things (IoT) technologies to power its satellite constellation. Through data backhaul from space, its satellites will be designated to monitor major assets in certain area yet to be covered with base stations.
A large number of IoT-based satellites are in demand to monitor valuable asset, logistics and environmental protection in the Yangtze River Region, which is a factor that has driven COSCO Corporation Ltd, Junzi Capital and China Three Gorges Corporation to strategically invest into the company, said Xie Tao, CEO of Commsat, told a technology media platform 36Kr.
In February 2018, the three-year-old satellite developer had successfully launched a satellite Shaonian-1 in China's Jiuquan Space Launch Center (JSLC). The satellite has been in orbit for over 300 days and the data backhaul has been running smoothly.
The company is looking to launch another seven satellites, which have been equipped with their IoT and communications technologies. It is also planning to innovate more entertainment and educational applications.
Under its JT50 plan, the company is planning to deploy 72 IoT-powered satellite in the constellation system by the end of 2021 and to further construct the constellation consisting of 800 low-orbit small satellites as an ambition.
One out of the seven satellites will be the first in commercial utilization to weight 100 kilograms in the aerospace field. The wight of micro satellites ususally varies from 10 kilograms to 100 kilograms.
The start-up had received millions of seed round in 2015 from Skychee Ventures, and tens of millions of angel round from Xi'an-based science and technology incubator Casstar in 2016.
In addition, it had raised tens of millions in series pre-A round in 2017 from Sanxia Jinshi Investment Fund under CITIC Securities, Guozhi Wisdom Intellectual Property Rights Fund and Shenzhen-based Shangyuan Capital.
In February, Commsat had secured over RMB100 million (US$14.40 million) in series A round led by Skychee Ventures and Junzi Capital, with the participation of Casstar and Qixi Capital.
The company will invest the proceeds of the round to accelerate the construction of its IoT-based constellation, expand its layout to vertical industries and put researched products into mass production.
China's private commercial aerospace sector has accumulates funds from dozens of well-known funds, such as IDG Capital, MatrixPartners China, Shunwei Capital, Gaorong Venture Capital, Source Code Capital and China Growth Capital.