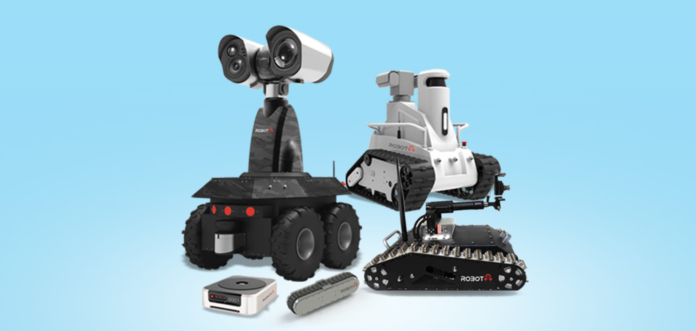 Chinese wall-climbing robot developer Robot++ has secured a RMB20 million (US$2.91 million) series pre-A round of financing led by venture capital firm Baidu Ventures to reach a valuation of RMB120 million (US$17.50 million).
Other investors, including technology, media and telecommunications focused venture capital firm Panda Capital, also participated in the new funding round.
Robot++, fully known as Beijing Shihe Technology Co., was founded in 2015 by Tsinghua University's postdoctoral graduate Xu Huayang. The company primarily engages in developing wall-climbing robots for working at heights in four fields, namely ship derusting, chemical spraying, thermo-power plant detecting and wind farm maintenance.
According to statistics provided by the company, their wall-climbing robots can move at a speed of 10 meters per minute, leading to twice the work efficiency of a steeplejack on average. Meanwhile, the composite cost of using wall-climbing robots is half the cost of using manual labor, making it possible to recover the cost in about half to one year if the client has an intensive task.

"With the development of the artificial intelligence technology, the intelligent robots' capabilities in environment sensing, decision making, and task handling will experience a rapid improvement. The cost of producing such a robot will also be reduced drastically," said Liu Wei, chief executive officer of Baidu Ventures, said in an interview with Chinese technology news portal 36Kr.
These will enable a wider range of application conditions for the intelligent robots, including those used for working at heights to replace some high-risk work that human beings are not good at, Liu added.
Proceeds from the new round will be used in the research and development of new products, and market promotion.
Robot++ counts a group of Chinese investment firms, such as Panda Capital, TusPark Business Incubator Co. and Eagles Fund, among the backers in its angel round of financing in April 2018.