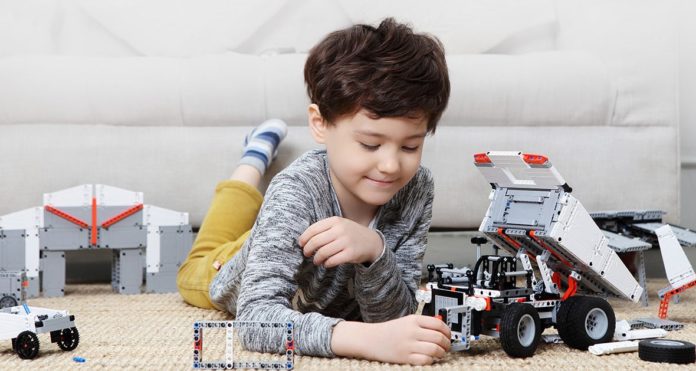 Beijing Aiqi Technology Co., a Xiaomi-backed Chinese kids' robot maker, has raised RMB100 million (US$14.58 million) through a series B round of financing, led by Volcanics Venture.
The round was also participated in by First Seafront Fund and Shenzhen Guozhong Venture Capital Management Co.
Founded in 2013, Aiqi Technology is a Beijing-based internet technology company which develops intelligent hardware and AI-powered toy robots, targeting children from kindergarten to 12th grade.
Among six toy robots the company has put on market, Onebot Educational Robot Kit and Mi Robot Builder Rover are DIY transformative robots that can be manipulated through a smartphone app.
Onebot Educational Robot Kit, consisting of six sensors, two high speed motors and over 100 bricks, differs from its competitors as it has been equipped with a Python programming tutorial for kids, enabling them to control the robot with their own codes.
With a programming mode and enabled interconnection among multiple controllers, its MiTu Builder series has been included in Xiaomi's ecological chain.
Another mini transformative robot model, Onebot Fidget Cube, is designed for craftsmanship and to rid stress and anxiety.
Prior to this, the company has raised three rounds of funding, including an over RMB100 million (US$14.58 million) series A+ round from Pingan Ventures in 2017, a series A round with an undisclosed amount from Qiming Venture Partners, Triniti Capital and Shangshi Fund in 2016 and an angel round with an undisclosed amount from Xiaomi Corporation and Shunwei Capital.
The proceeds of the round will be used for production, team building, hardware and software development.
Other emerging manufacturers of toy robots with programming education functions in China include Shenzhen-based Makeblock, UBTECH Robotics and Abillix.