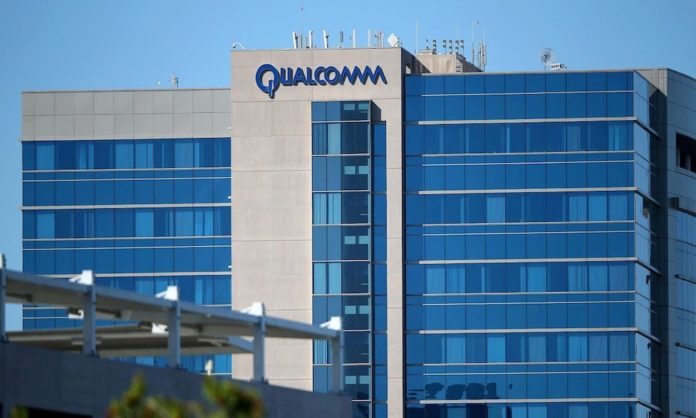 U.S. Chipmaker Qualcomm Incorporated is asking the Fuzhou Intermediate People's Court in China to ban sales of Apple's latest iPhone models XS and XR, the company confirmed to Financial Times.
On December 10, China's court ordered Apple Inc. to stop the sales of its seven older models, including the iPhone 6S, iPhone 6S Plus, iPhone 7, iPhone 7 Plus, iPhone 8, iPhone 8 Plus and iPhone X, after Qualcomm won two preliminary injunctions against four Chinese subsidiaries of Apple.
Qualcomm claimed that Apple has infringed on two of its patents registered with the Chinese patent office SIPO. The patents enable consumers to adjust and reformat the size and appearance of photographs, and to manage applications using a touch screen while viewing, navigating and dismissing applications on their phones.
Additional suits against Apple's new iPhone XS, XS Max and XR models are pending in courts in Beijing, Qingdao and Guangzhou, reported the Financial Times, quoting Qualcomm's representing lawyer in the patent suits, Mr Jiang Jiang Hongyi.
This action is the next move of Qualcomm in a global battle of the two giants. The semi-conductor manufacturer is also pursuing similar lawsuits over Apple's alleged infringement of its patents through other jurisdictions around the world, said the company in an announcement.
Apple responded on Monday by announcing that it will make an appeal to the court in China to reconsider the legal ruling.
Currently, all Apple's models of iPhones are still on sale in China. Apple also said on Tuesday that the injunction would not have an effect on its sales in China, and that "all iPhone models remain available for our customers in China."
Along with the tax rise risk amid the U.S.-China the trade war, the patent infringement case brings uncertainty over Apple's business in China, its third biggest market after the U.S and Europe. China has accounted for 17.9% of its total sales, according to Apple's report in the third quarter of 2018.
Apple's market share in China has seen a decline to 9.8% in the third quarter of 2018, with the rise of Chinese domestic phone makers, such as Xiaomi and Huawei, but still remains as one of the top five smartphone brands, according to research by China Internet Watch.
Qualcomm Incorporated is an American semiconductor and telecommunications equipment giant who earns the bulk of its profit from patent licensing businesses, along with chipmaking.
Its subsidiaries Qualcomm Technologies Inc. focuses on research and development functions its products and services businesses, including QCT semiconductor business and 5G network.