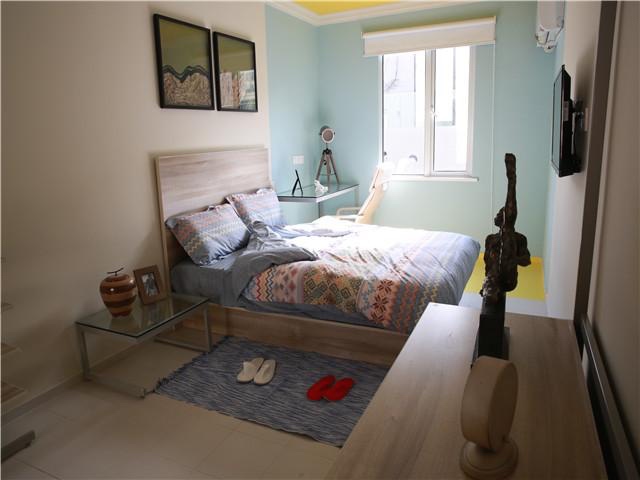 China SCE Property Holdings Limited, a privately-held Chinese property developer, has inked an agreement with Hong Kong-based private equity firm Gaw Capital Partners to set up an investment platform with a US$800 million initial round of funding to finance China's long-term rental apartment industry.
The investment platform, jointly launched by the Chinese property developer's long-term rental apartment sub-brand FUNLIVE and an investment vehicle of Gaw Capital Partners, targets to exceed an investment scale of RMB10 billion (US$1.45 billion) in the following three years, said China SCE Property in a statement released on December 19.
China SCE Property said that the platform will primarily engage in the development, acquisition and operation of long-term rental apartments in China's core cities. FUNLIVE, established by China SCE Property in March 2018, will serve as the operator of the investment platform.
The investment platform is being formed at a time when the scale of China's rental housing market is expected to exceed RMB3 trillion (US$440 billion) in 2025, compared with the current market size of RMB1 trillion (US$145 billion), Chinese online publication ThePaper.cn reported in July, citing Cai Yun, secretary-general of China Real Estate Association Commercial & Tourism Estate Committee.
The idea, "leasing is of the same importance as home purchases," was also emphasized in the Chinese government work report in early March 2018 to further boost the development of the sector.
The two parties have already kick-started their seed project in Shanghai, where they are developing a long-term rental apartment building with about 500 apartments across a gross floor area of 20,000 square meters. The seed project is expected to come into service by 2020.
Gaw Capital Partners was founded in 2005 to operate as a private equity fund management firm with a focus on global real estate markets, covering fields like residential development, commercial offices, retail malls, serviced apartments, hotels and logistics.
According to its website, Gaw Capital Partners has raised five funds targeting the Greater China and Asia Pacific regions. The company has raised a total equity of US$9.8 billion and manages US$18.3 billion worth of assets as of the second quarter of 2018.
Gaw Capital Partners is aiming to raise US$2 billion for its sixth opportunity fund for investment in Asia Pacific in the second quarter of 2019.